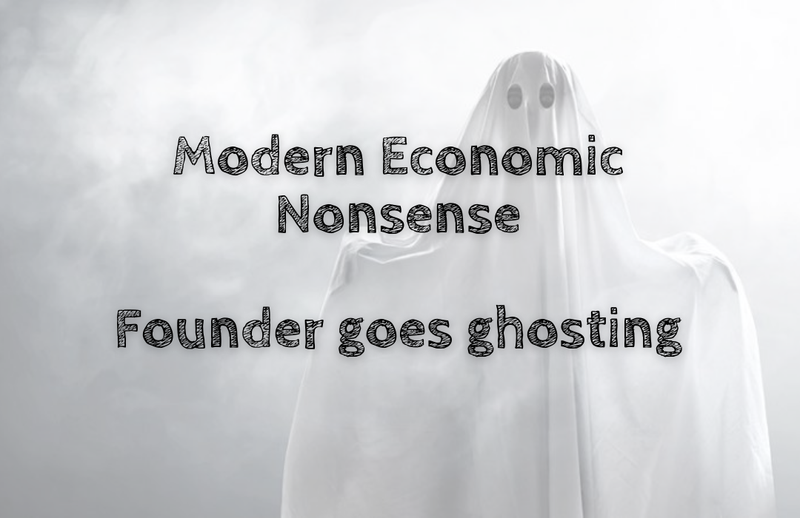 When the company's founder goes ghosting 👻, you have to be nervous about the company being gone forever.
However, if the founder of crypto goes ghosting, you should be cheerful 🥳!
Of course, it does not guarantee that a ghosting founder will benefit the crypto project, but it does boost confidence that the community can solely run the crypto project.
The recent ghosting founder is Ryoshi, a founder of Shiba Inu Token.
If you do not know Shiba Inu Token, at least you heard Dogecoin as one of the meme coins in the crypto space. And Shiba aims to replace Dogecoin.
Ryoshi created Shiba Token in August 2020, right after the COVID, and a meme token that used owned by Ethereum co-founder Vitalik Buterin until he donated to India to fight COVID.
The founder also promised to be ghosted whenever he felt like it, and he did.
"I am not important, and one day I will be gone without notice. Take the SHIBA and journey upwards frens," Ryoshi stated on Medium.
The Shiba developer Shytoshi Kusama also honored Ryoshi for his un-announced departure.
However, the market cares less about the departure.
Similar to Satoshi, the creator of Bitcoin, disappeared around 2010 after the creation of the first cryptocurrency.
The community of Bitcoin took over his legacy and carried on after.
Similar to Shiba, the community will carry on.
It is a truly crypto culture for one or a group of people to set an initial milestone with a great accomplishment and let go of such a legacy for the community to carry forward.
It is not common for the founder to give up all and disappear completely with such a great success.
Many crypto founders enjoy the glory and continue pretending to be successful, like the Luna founder Do Kwon.
Others will choose a different route to preserve such success as a milestone for the community to carry on.
Those founders who disappeared for the decentralized future are the true heroes in crypto history. Those founders who continue chanting their greatest accomplishments will be buried under their own egos.
I would follow the decentralized future and observe the crypto evolution.