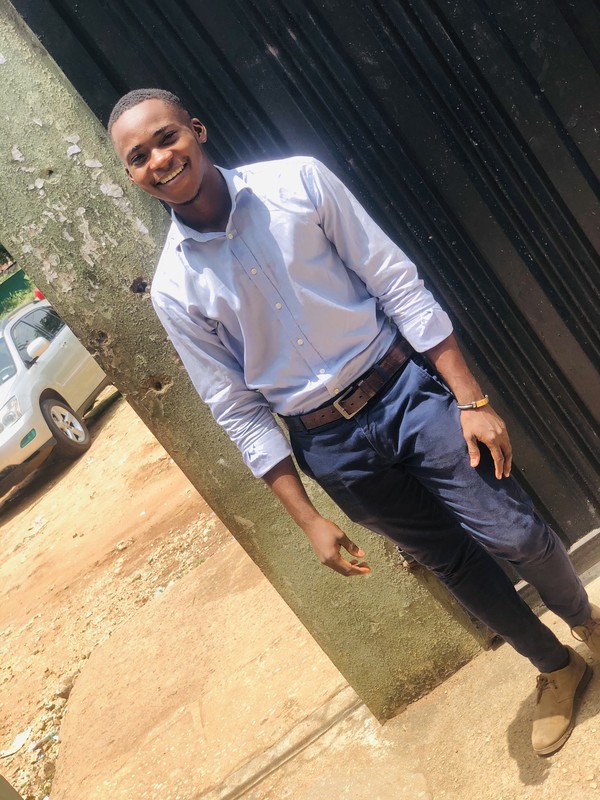 Hello beautiful people, I'm so glad to be here, the pleasure is all mine. I got to know about this platform a little over a week ago but just got to register recently. I've gone through a lot of contents uploaded on this platform and I've been impressed by the quality and loads of information contained in them. I'm excited writing this post, it's actually my first post here, I could have easily written about a host of other articles but I think my first post should be one that introduces me to you guys and here it is, you can get to know about me from here on.
About me
Well, my name is Ebuka, I'm in my early 20s, dark skinned, average height and build. I'm from a family of six, the first child of four children, we currently live in the city of lagos, Nigeria. I studied biochemistry in my home town university, Imo state university, Owerri, Imo state. If you had guessed I'm an Igbo boy, then you're correct.
I love animals, that's my passion. They just seem to always amaze, especially the documentaries about them i do see on television. I love big cats a lot, the Lion is my favorite. I like reading too, books that help me develop myself is most welcome. As a matter of fact, I'm still on one book titled, think and grow rich.
I've had a few experience with Cryptos in the past and this platform will only add to the experience I'm gaining. I'm not an expert but I've made some transactions on some platforms like binance and my first ever crypto bought was BNB of course, this was not so long ago.
Creativity will get you rewards. This is what happens on this platform literally, the more creative you are the more you might earn, this may not necessarily be the case all the time though. I hope to improve my creativity on my writing and hope to earn rewards too, this can come later as I'll like to learn as much as as I can about this platform.
Well that's a little about me, with subsequent posts, you can get to know better about me. Thanks.