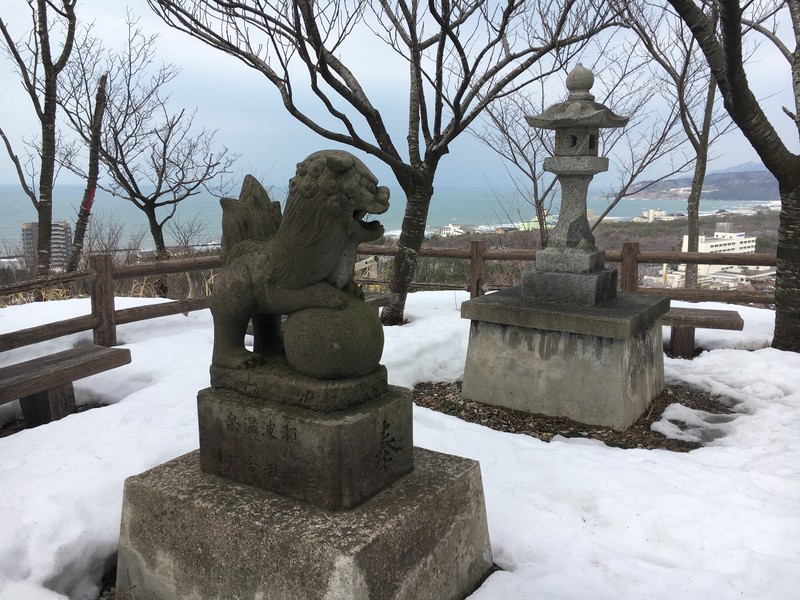 Even though we are already in April, the winter still continues to resonate. A few days ago we experienced a short flashback, which threw us back and right into the white splendor.
The cold season is not yet over everywhere, something we just witnessed with our own eyes. Especially when you head towards the mountains, you might think that winter still holds the scepter of action firmly in his hands. But actually, he too is only clinging to a hope, and he seems to be ready to through the towel and to retreat from his last refuges as well.
But until that moment, we can still have some chances to watch and marvel. And thereby we are offered quite interesting photo motives, which I can hardly pass by. Maybe I'm just easily fascinated, and it's pretty easy for me to be impressed.
And that's exactly why I always stop when I pass temples or shrines. Not only in winter, for me the country here in the Far East exudes its so very special and for me so enchanting charm at any time of the year.
When looking at your photos you always look into the past, but at the same time it is also a glimpse into what might come in the future. Some scenes will be re-lived, perhaps in a different light and with different colors, and sometimes more and sometimes less intense. But each time with a lot of feeling. I always move around with an open heart and in the future it will continue to guide my actions.
And it will also bring me to places that offer exactly the charm that has held me captive here in the Land of the Rising Sun for several years now. And from which I do not want to free myself at all.
PEACE!