From the road side, I walked into the Padang to check out this light display called Hearing Padang. I forgot to take a picture so you have to check out the video.

从路边,我走进大草场,看看这个名为 Hearing Padang 的灯光秀。 我忘了拍照所以大家只好看看视频。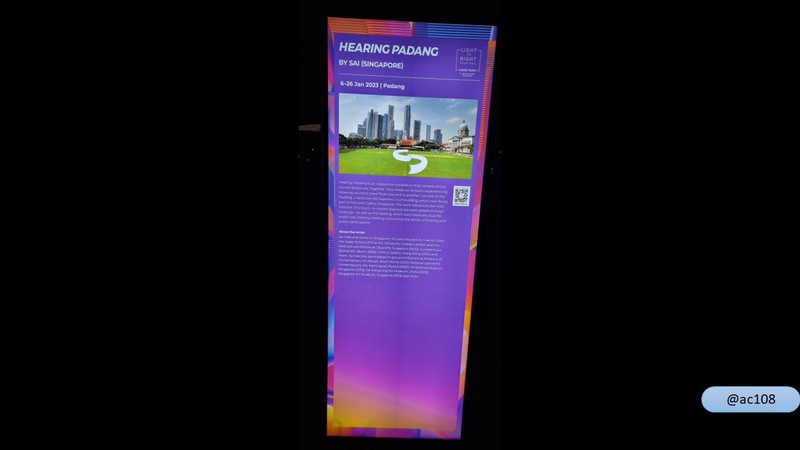 Here is a video I recorded.

这是我录制的视频。
From the other side the Hearing Padang, I saw another display.
从 Hearing Padang 的另一边,我看到了另一个展览。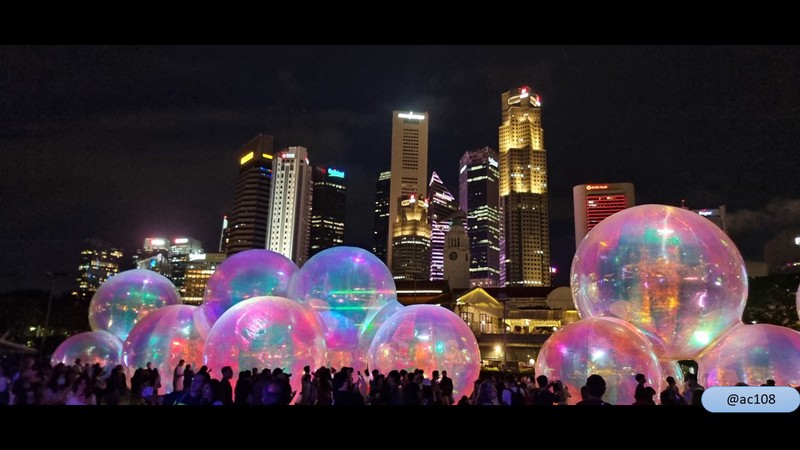 You can see the Central Business District skyline behind it.
你可以看到中央商业区在它背后。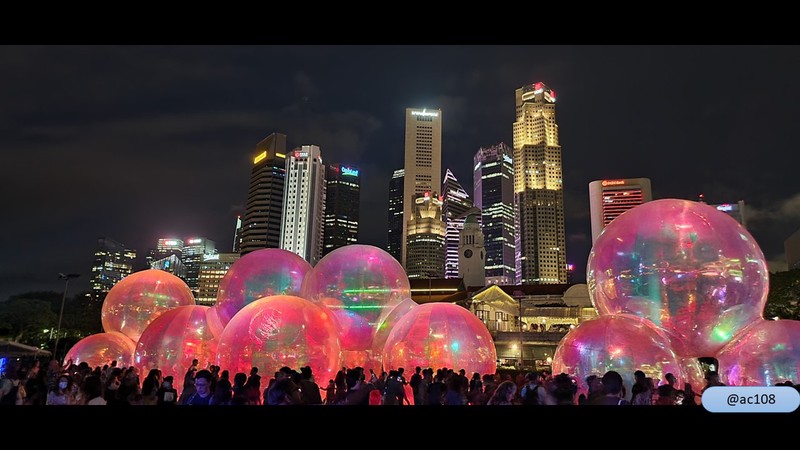 Turned back to look at the National Gallery building.
回头看国家美术馆大楼。
The light projection show was still going on.
光影秀还在继续。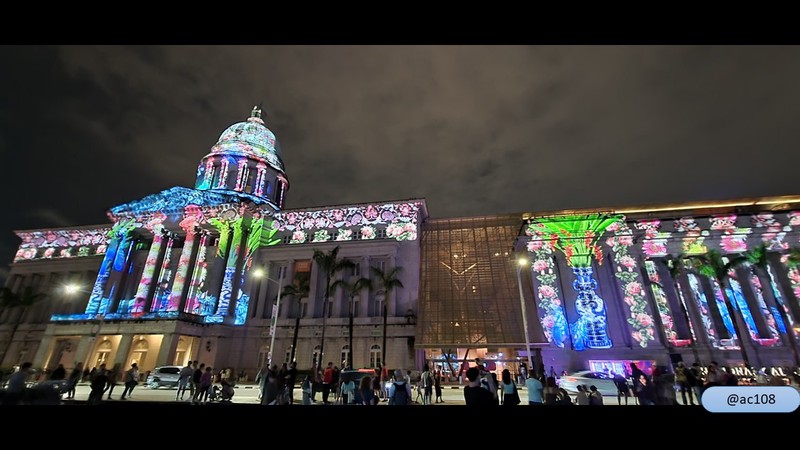 See my other posts at:
https://scorum.co/en-gb/profile/@ace108