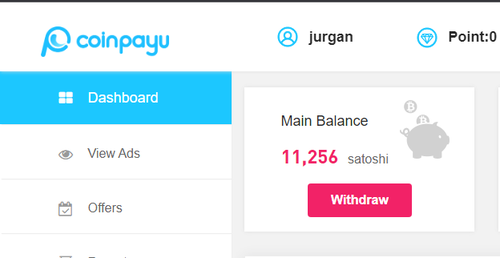 As everyone knows, I have been working on the network for more than a year. I prefer projects where you can earn money by creating content. At the same time, only reliable sites are of interest. Now I want to bring to your attention an interesting project: CoinPeyU. Why is he attractive? Is it suitable for bloggers? I will try to give answers to these questions.

A few words about the project
The most important thing is that here you can earn cryptocurrency. Particularly Bitcoin. The important thing is that there are several options for earning money. I will talk about them below and in more detail.
Earn by viewing ads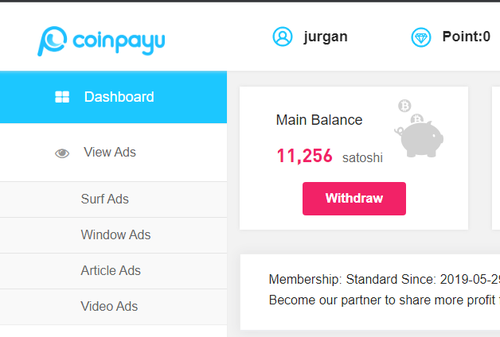 The most important thing is to earn money by viewing ads. There are several options: surf, window ads, article ads, and video ads. Surfing charges from 3 to 11 Satoshi. For example, for a minute of advertising, I received 10.9 Satoshi. In general, you can make money on advertising and not strain.
There is a section: Suggestions. Here, money is charged for certain actions. Frankly, I don't want to play with these proposals. No desire to waste time. Especially when you consider that there are other ways to earn money on this site.
How can a blogger make money on the coinpayu website
There is a separate section here: articles. Yes, a small amount of Satoshi is required for posting material. But, these are trifles. I would not even press the button on the keyboard for such pennies as 20 - 50 satohs. But, as it turned out, you can safely insert refs and other profitable links into articles. Offer type.
So, now about the most delicious. There is a writing contest here. Yes, it's enough just to write articles. In the last tour, I posted only 2 materials. In the end, he was among the winners. Thanks to this, I received a reward of 10,000 satohs. Yes, on the one hand, not much. On the other hand, a penny saves a hryvnia. So it turns out that even 10K Satoshi can be very useful.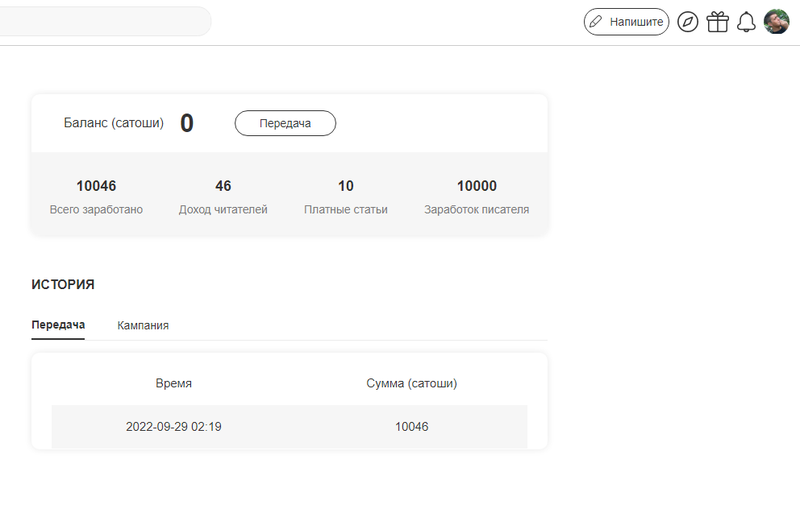 If you decide to try to make money on this site, then you can safely register. I, in turn, will answer all your questions. In addition, I will provide support during work. I wish you all a peaceful sky over your head and financial independence.