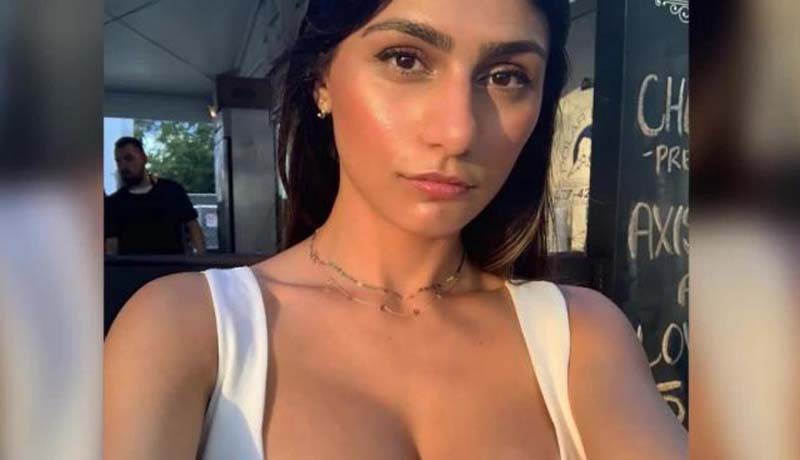 Former porn star Mia Khalifa is in the discussion for various reasons. Sometimes he had announced marriage. She also exchanged rings with her boyfriend Robert Sandberg. He also told what to wear on the wedding day. However, she is not married yet. This time a funny video of Mia Khalifa has gone viral.
As seen in the video, he is sitting down to eat at a restaurant. He has many friends around him. Disaster occurs while eating fish. While spreading the shell of the shrimp, the spice stuck on the fish fell on his face. Roll of laughter among his friends.
Mia is sitting at the table. He is sitting in a restaurant with friends. While eating fish there, he suddenly got a splash of sauce from the shrimp and caught his eye. He immediately screamed. However, Mia's fame went viral on social media while eating fish. The video spread on social media as soon as it was released. Many are joking about it.
Once upon a time there was a rumor that Mia Khalifa would set foot in Bollywood through Salman Khan's Big Boss. But he was not seen in that show either.
Mia Kalista was born in Beirut, Lebanon. He came to the world of porn and changed his name. Although he was born in Lebanon, he spent his childhood and education in the United States. He graduated from the University of Texas in the United States with a degree in history. After graduation, he started working in a fast food restaurant. There, a buyer offered to take her into the world of pornography. After working for a while, he removed himself from this world.