💰 Solana Pay is the future of payments
Imagine being able to pay for a cup of coffee with funds in your Solana wallet. It's simple and direct. All you do is scan a QR code, approve the transaction, and the money gets transferred to the cafe immediately. There's no third party intermediary collecting fees from merchants. It's as simple as paying in digital dollars.
It's not the future — it's Solana Pay, a brand new payments protocol from Solana Labs now available for wider adoption and customization. And if you live in the San Francisco Bay area, it's something you can do right now.
"[Solana Pay is] essentially a new blockchain-based merchant payment system, which is open, permissionless and decentralized," says Sheraz Shere, head of payments at Solana Labs. "It's premised on the ability for a merchant — it could be an e-commerce merchant or a physical store — to have a true peer-to-peer connection with a consumer."
Shere, who helped launch Google Wallet and has also worked for American Express, said the payments industry has always wanted to build a totally seamless, easy digital paying experience, but past industry efforts have been less than ideal. That's why he joined Solana Labs: to help create an open payments protocol that anyone can build and iterate off of.
But don't think that Solana Pay is just another way to purchase IRL items with cryptocurrency.

"This is not about crypto payments," Shere insists. "This is about building a new set of payment and commerce rails for merchants that happen to use the blockchain."
Think of it like picking up a gallon of milk at a convenience store and paying with cash. Your shopkeeper doesn't have to pay any fees to a big bank or payment app like Venmo; it's just a transfer of money with no intermediaries. Solana Pay uses the power of the Solana blockchain to create a direct connection between merchants and their customers.
"There's a lot of friction to enable payments and commerce, and with friction comes intermediaries, and with intermediaries comes cost and loss of control," Shere says. "Using the blockchain to accept payments means you can settle the funds instantly. It doesn't cost you anything, and you have a direct connection to your consumer."
And once it's just between customer and merchant, the possibilities are endless, Shere points out. "If you want to throw back an NFT as a reward, you can do that directly to their wallet, you're not having to go through Google or Apple or MasterCard or Bank of America." A merchant could build a new coupon system for loyal customers, or a special tokenized receipt for exclusive rewards.
And even further down the line, more interesting — and cooler — things could be built. But in the meantime, Shere is looking for ecosystem participants to get involved with Solana Pay to help build the future of payments.
The Solana Riptide Hackathon, with its specialized Payments track, might be the perfect place to start. Time to start building.
Hey there! Based on your feedback, Solana Labs is trying out a new format for the monthly community update.
What do you think?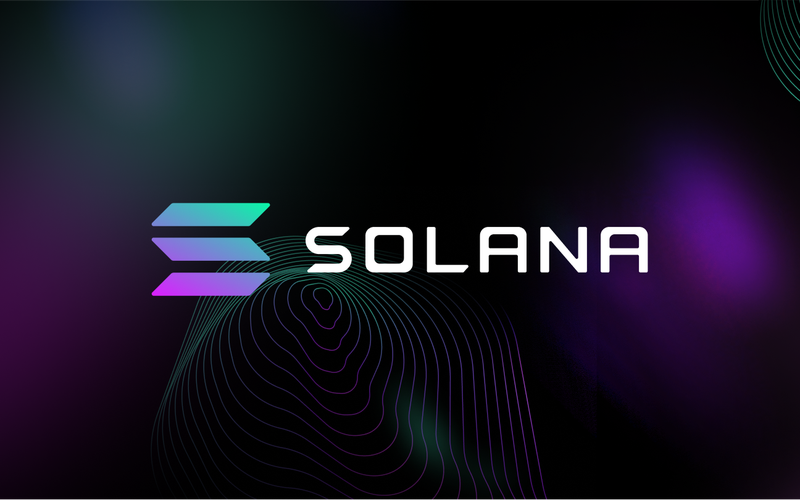 ☀️ Top Solana News
🌊 Catch the wave. Riptide is here.
Jump on in, the water's fine. The latest Solana hackathon, Riptide, is now live! With up to $5 million in prizes and seed funding, Riptide will focus on encouraging new projects in the payments, DeFi, web3, gaming, and DAO space. With a $65k USDC Grand Champion Prize, five prizes in every track, company prizes, community awards, and more, it's the best time to launch your project.
🏠 The Hacker House World Tour is happening right now.
Solana builders are hitting the road — and you're invited. Come join some of the brightest minds in the Solana ecosystem and the developers in your own community for the official Solana Hacker House World Tour, a series of hacker houses around the globe. Developers at the Hacker Houses have all the essentials: good WiFi, food, power, office hours, panels, demos, evening events, and (of course) swag.
The next stops include Seattle Feb. 9th-13th, Singapore Feb. 15th-20th, and Dubai Feb. 15th-20th — with more coming soon! Register now.
🎤 Coachella launches NFTs built on Solana.
Have you got your tickets? Coachella, the massive annual music and arts festival in California, is partnering with FTX to build Coachella Collectable NFTs. People who purchase the NFTs will get access to exclusive merchandise, lifetime festival passes, and more.
The festival said that the marketplace would be "environmentally-friendly." Solana uses an incredibly low amount of energy per transaction — less than two Google searches — and the entire Solana network is carbon neutral.
📰 Ecosystem Headlines
Wen mobile? Now. Phantom launched an app for iPhone.
Coinbase announces support for Bonfida and Orca, the first SPL tokens they have listed.
Glow Wallet, a Solana wallet to store, send, receive, stake and swap tokens on the Solana blockchain, launches on IOS.
Introducing EizperChain, a multiplayer role-playing ARPG Game powered by Solana.
Solana NFT total sales volume crosses $1 billion.
ON CYBER, a 3D & VR experience to show your NFTs, integrates Solana.
ORAO, next-gen network providing general data availability on any blockchain, now support Solana.
Formfunction, the 1/1 Solana NFT marketplace designed for independent creators, is now live.
Elusiv Cash, adding privacy to Solana transactions, coming soon.
---