Borep Ape Creator In Talks with Andreessen Horowitz.
The world's largest crypto investor is reportedly eyeing an investment in Yuga Labs, the startup behind Bored Ape Yacht Club NFT collection, with a valuation as high as $5 billion.
Google considers Web3 and Blockchain for its business activities.
Sundar Pichai, Alphabet's CEO, said they're looking at how the company can "contribute to the Web3 ecosystem," adding that the Cloud team "is looking at how they can support customers' needs in building, transacting, storing value and deploying new products on blockchain-based platforms."
India edges toward Crypto legalization.
Indian Finance Minister Nirmala Sitharaman announced a 30% income tax on the transfer of virtual digital assets: "there has been a phenomenal increase in transactions in virtual digital assets, making it imperative to provide a specific tax regime."
The Sandbox partners with Warner Bros.
The latter plans to open a "beachfront estate" that combines a musical theme park and concert venue. Warner Bros commented. "We'll develop persistent, immersive social music experiences that defy real-world limitations and allow our artists and their fans to engage like never before."
Warning! A new malware targets software wallets.
This new hacking tool increases online wallets' vulnerability by targeting those working with browser extensions such as MetaMask, Binance Chain or Coinbase Wallet. Get Secure. Get Ledger.
The Crypto Market resists the stock shock.
US stock losses have been paramount in the past two days with major names (Meta, Spotify, Paypal, Netflix) shedding significant portions (at least 20%) of their value. The crypto market avoided stock correlation while Metaverse tokens actually surged.
Insight of the week: Meta's Vanished Crypto Dream?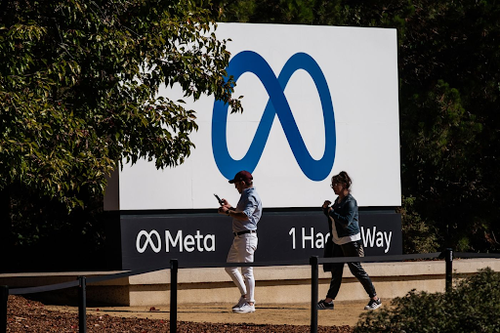 The association behind Diem, Meta's "borderless digital currency", officially announced that it sold off its assets for around $200 million to Silvergate, a crypto-focused bank.
Is this the end of Meta's crypto dream? Meta created Diem to diversify its sources of revenue. But the tech giant found a new and powerful way to make money: digital immersion.
The End of Meta's Crypto Venture
A tech giant launching its own stablecoin was a bridge too far for regulators. In a press release, Diem CEO Stuart Levey expressed that it became clear "from our dialogue with federal regulators that the project could not move ahead."
Broadly speaking, regulators' reluctance is rooted in the fear of excessive economic power concentrated in a single entity, and in the fact that Diem's digital currency, beyond appearances, wasn't decentralized enough. The launch of Diem would have implied "the combination of a stablecoin issuer (...) and a commercial firm," something analogous to mixing of banking and commerce.
For The Verge, it was doomed from the start. "Even though Facebook formed the Libra Association (...) people were fearful that it would make the controversial tech giant even more powerful."
From Crypto to Digital Immersion
But when it comes to finding new sources of revenue, Meta has a lot of imagination. Zuckerberg has pledged to spend $10 billion a year over the next decade for the Metaverse. Unfortunately for Meta, this new quest paused immediate profits. The company's shares tumbled 26% yesterday (the biggest ever wipeout in market history) due to stagnant user growth and the company losing relevance to others like TikTok. Facebook Reality Labs reported a $10 billion loss in 2021.
These elements highlight Meta's shifting ambitions to power the Metaverse. 24% of its jobs listed are for now AR/VR roles. The company recently issued new patents, including proposals "for a virtual store where users can buy digital goods or items that correspond with real-world goods." Another patent depicts a system for tracking facial expressions through a headset that will then "adapt media content based on those responses."
Facebook won't need a digital currency to power the Metaverse. Its strategy grew even further: to build a virtual reality platform where avatars will meet. But at what cost?
---