Meme lovers, rejoice! We have listed Pepe (PEPE) – one of the most hyped assets in the crypto market. You can now trade it on EXMO.com with USDT.

Soon, you will also be able to deposit and withdraw the token from your EXMO.com wallet, so stay tuned!

What is Pepe?
PEPE is a deflationary meme token launched by a community of anonymous developers and crypto enthusiasts in mid-April 2023. The cryptocurrency was named after the popular frog internet meme called Pepe. In less than a month since its launch, the market cap of the asset reached $1 billion.
How does Pepe work?
PEPE is an ERC-20 token on the Ethereum blockchain, which is secured by the Proof of Stake (PoS) consensus mechanism. It has a maximum supply of 420.7 trillion tokens. Since PEPE is a deflationary asset, part of each transaction fee is burned, which reduces the total supply of the cryptocurrency.
The PEPE roadmap features three phases, where phase one includes listing on CoinMarketCap and CoinGecko and getting $PEPE trending on Twitter. Phase two includes listing on centralised exchanges (CEXs) while phase three includes top-tier exchange listings and the so-called "meme takeover".
What are the benefits of Pepe?
Pepe aims to capitalise on the popularity of meme coins such as Shiba Inu and Dogecoin and strives to establish itself as one of the top meme-based cryptocurrencies. PEPE demonstrates the power of internet culture and the increasing influence of digital currencies on traditional finances – thanks to the popularity of Pepe the Frog meme and immense media attention, the asset market cap reached record highs in a matter of weeks.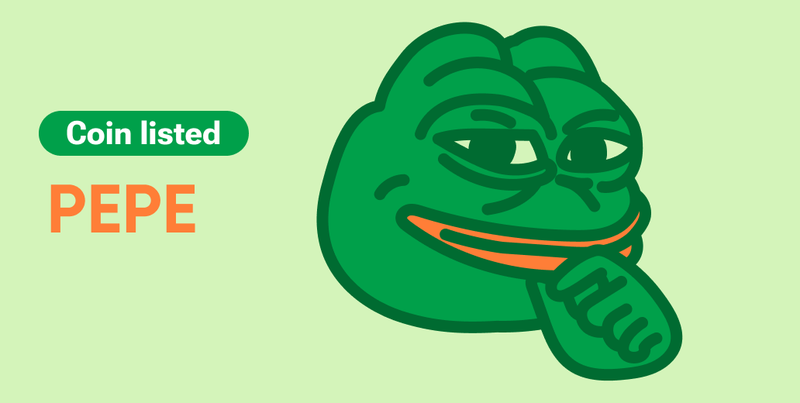 ---