Went to Chinatown for a walk after dinner last week. Started from Chinatown Point.

上周晚饭后去牛车水逛。 从唐城坊的外面开始。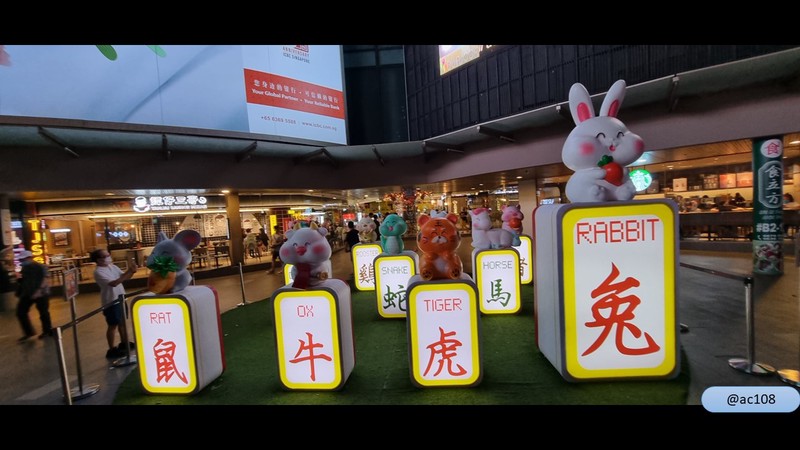 Then took a picture when waiting to cross the road.
然后在等过马路的时候拍了张照片。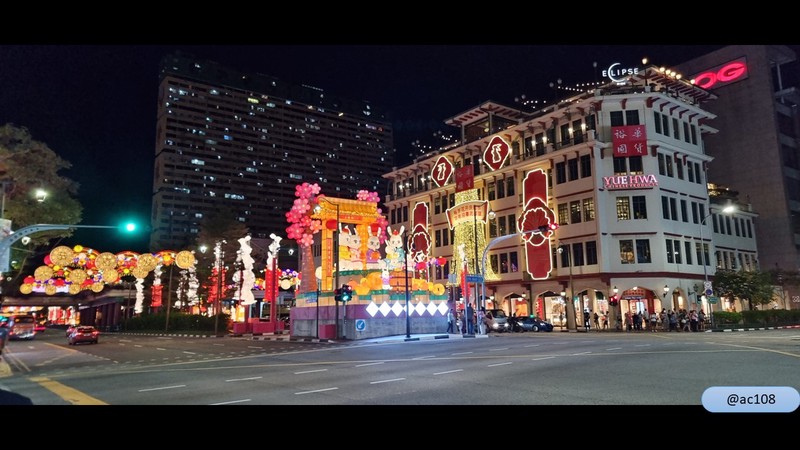 Continued to walk and take some more pictures.
继续走,又拍了几张照片。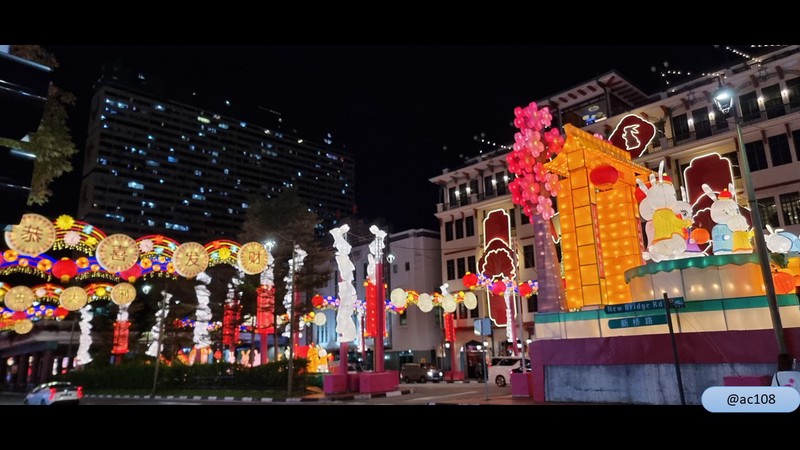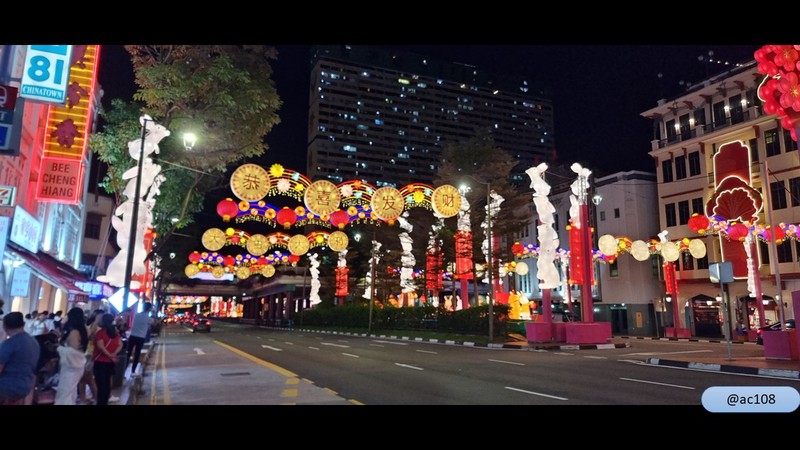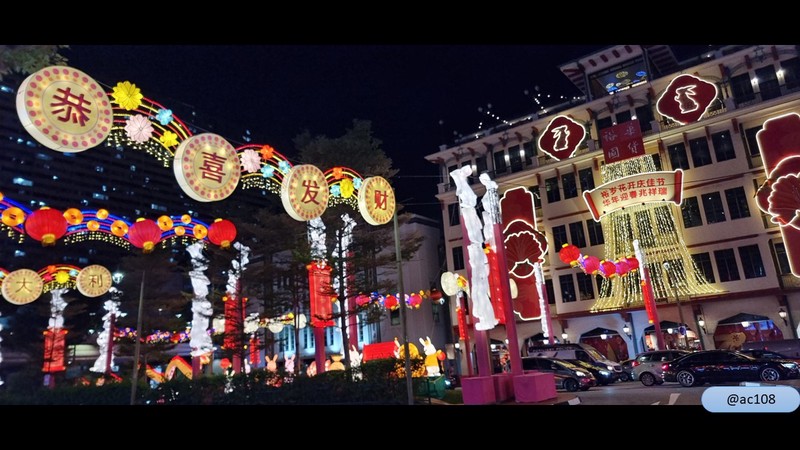 Went for a close up shot of the rabbits on the pillar and make a flipped copy.

近距离拍摄了柱子上的兔子并制作了张翻转副本。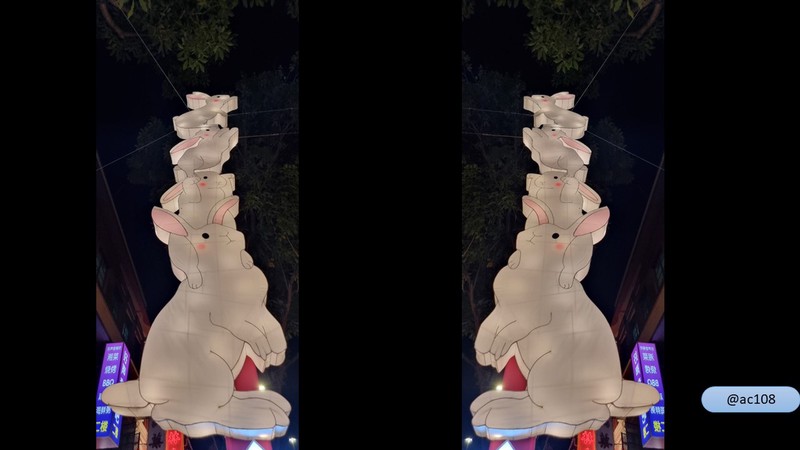 The road divider also had some decorations.
路中央也有一些装饰。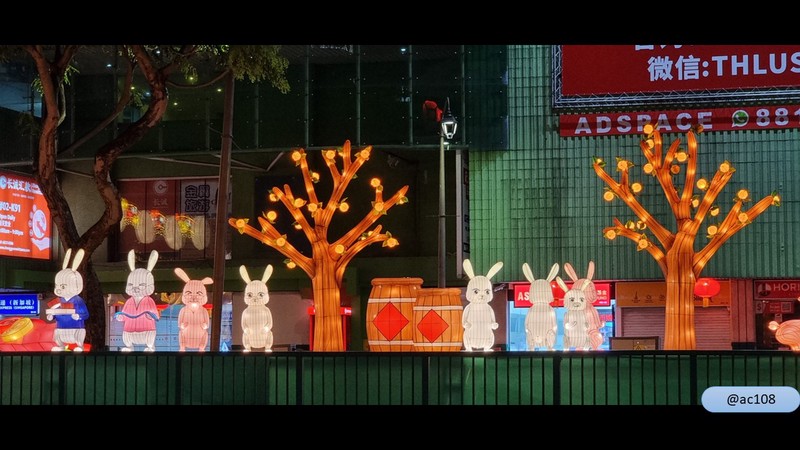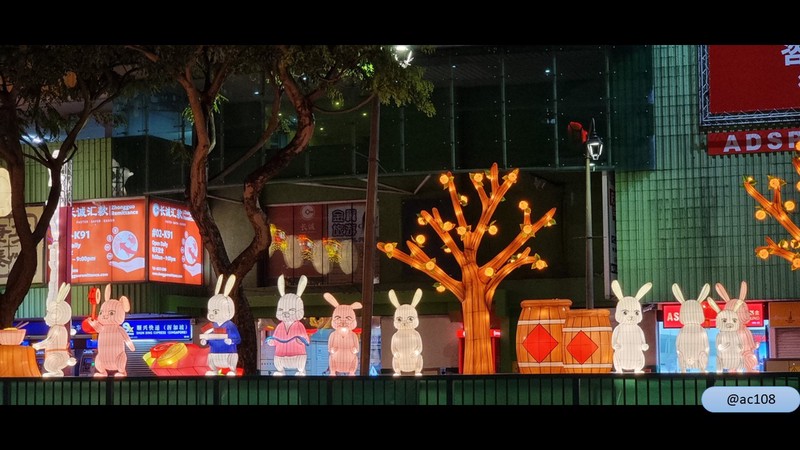 Stopped at a corner and recorded a video.
停在一个角落,录了一段视频。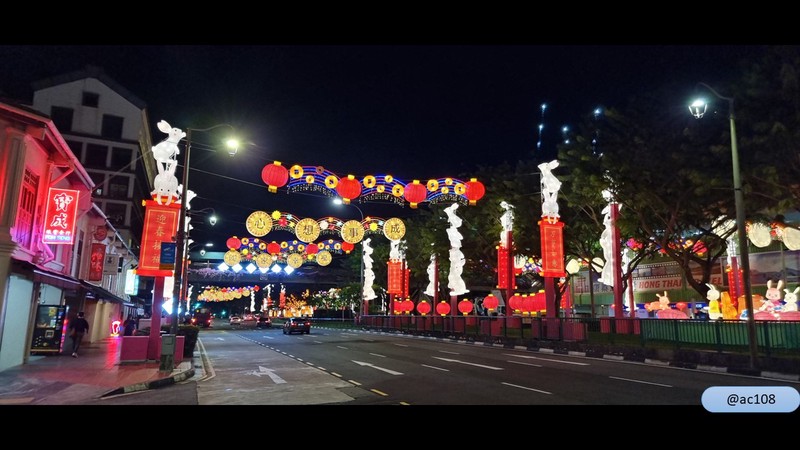 Wish all a Happy New Year.

祝大家心想事成。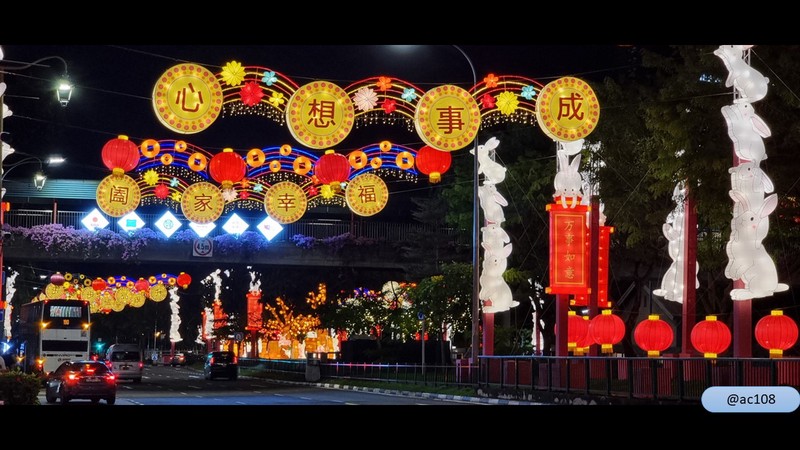 Good luck
步步高升。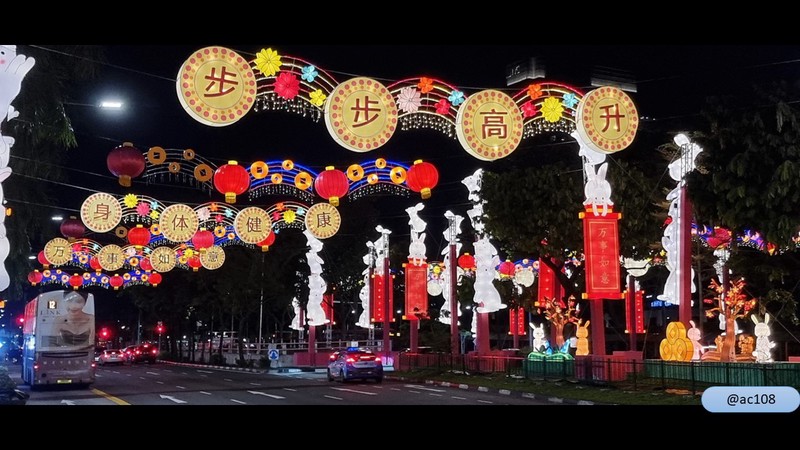 And good health.
身体健康。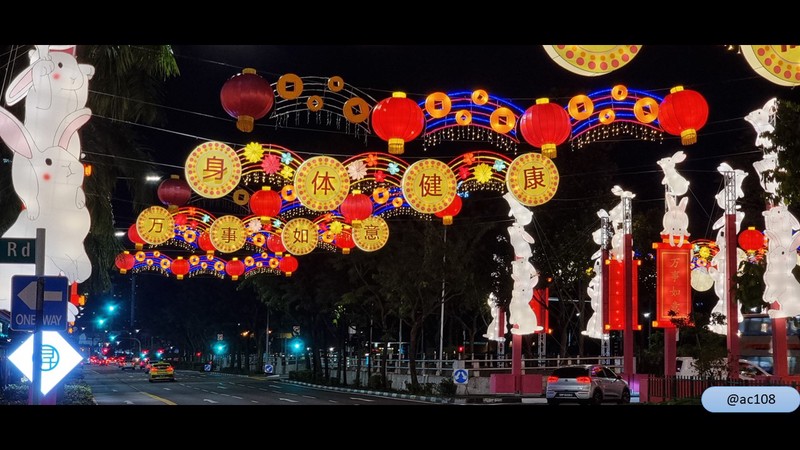 See my other posts at:
https://scorum.co/en-gb/profile/@ace108