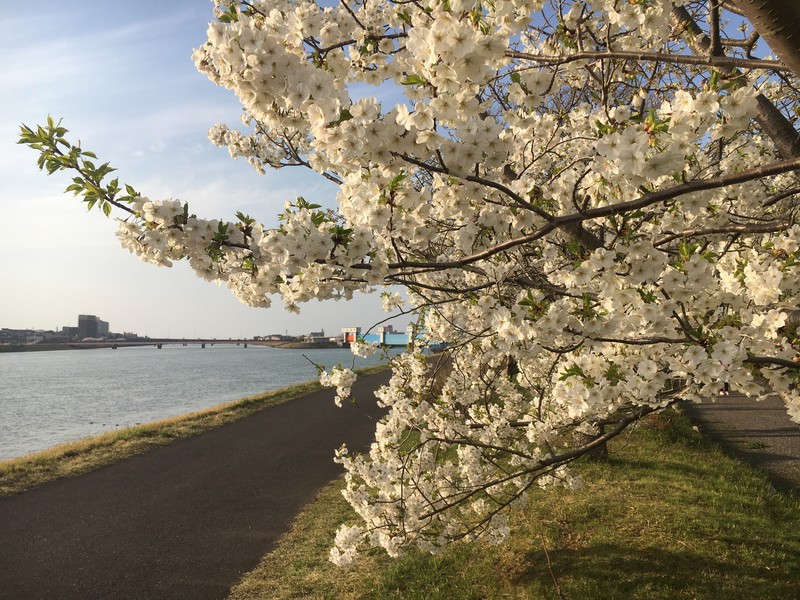 For some people the show is already over and they will say that it has all ended a while ago. But I am still in the middle of the action and still find places and moments where I enjoy the magic of the cherry blossom. Even if the peak may be over, for me there is still so much to see that inspires me.
Sometimes there are only short moments when I can linger among the blossoms, and sometimes I have a lot of time to look around for very long and really take in everything. But always it is intense and with all my heart. After all, it is spring that so often lures me outside these days and that lets us all feel and live life again. I'm all in and I like to indulge in all the charms that this season has to offer. And that includes, in particular, the many blossoming cherry trees that these days can be seen everywhere.
And that's why today we're taking another look at Queen Sakura, who knows how to inspire us in so many shapes and colors. You just can't get enough of these blossoms, especially with the knowledge that in a few days everything will be history. But until then we enjoy it together a little longer...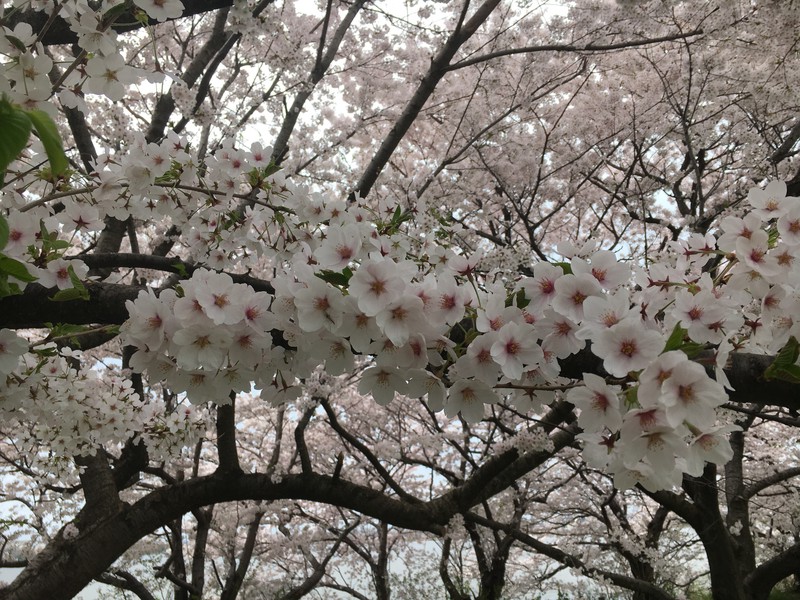 Blue sky or full of clouds, or even some rain. It doesn't matter too much. If you come out and stand under the cherry trees, you will almost always return home well impressed. It's hard to escape the sakura magic, and who really wants to do that?!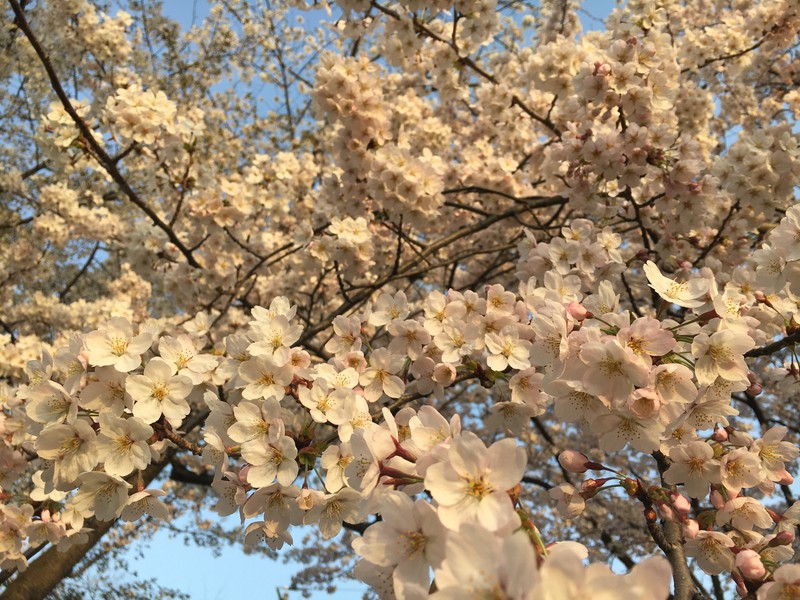 Of course, such a sea of flowers is much more attractive when the sky is blue. That's the time when Sakura glows the most. And as later the day gets, the colors seem to speak to you even more intensely.
You are allowed to get very close, so that you can see everything very clearly. Actually, I would like to save these impressions in front of my own eyes forever in my head. But fortunately there are cameras that help us to retrieve these images later.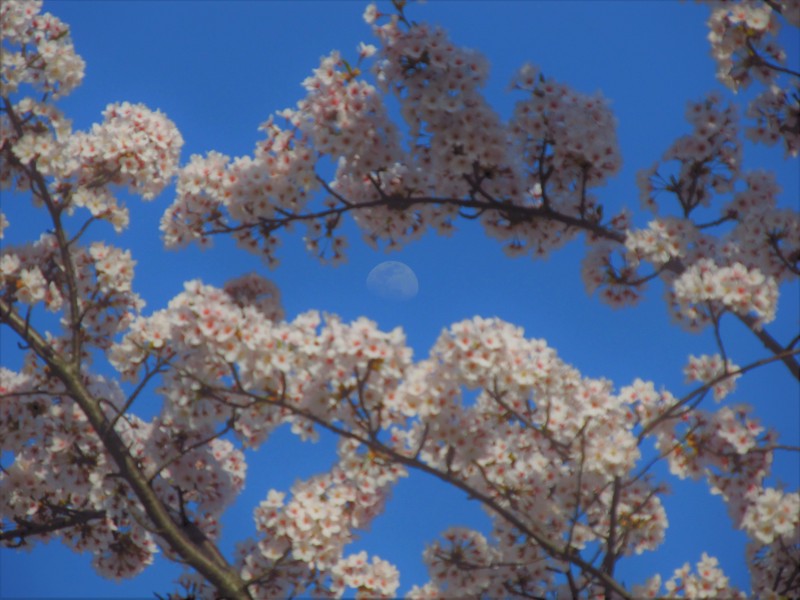 I like to get down and look up through the blossoms and into the sky. That's how I get the best perspective for me, and it's the easiest way to send my thoughts on a journey. And when even the moon comes out and shows itself at the top of the firmament, the scene becomes almost perfect and you automatically start dreaming.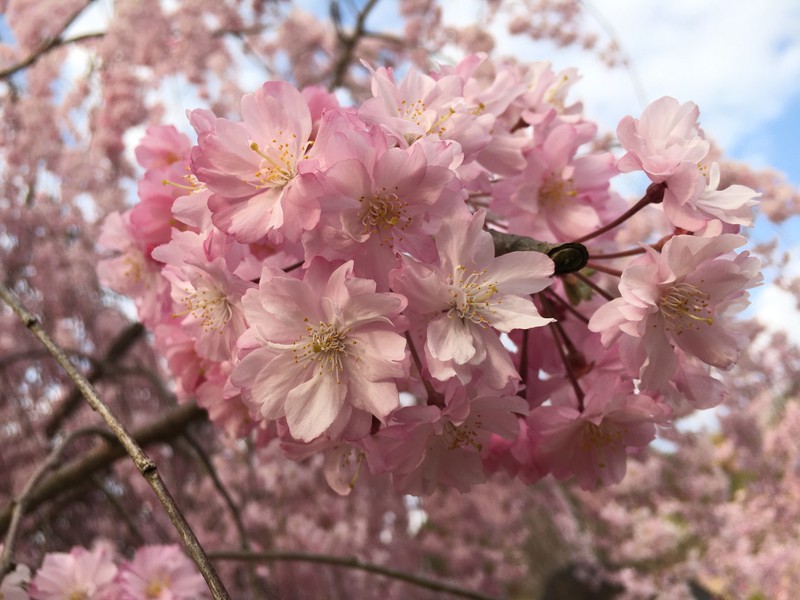 When it comes to colors and shapes, you can find some variety all the time and some days you even have the choice of where to get excited first. I tend to go for white flowers with a very light pink touch, but of course I don't avoid these little pink puffs here either. Quite the opposite...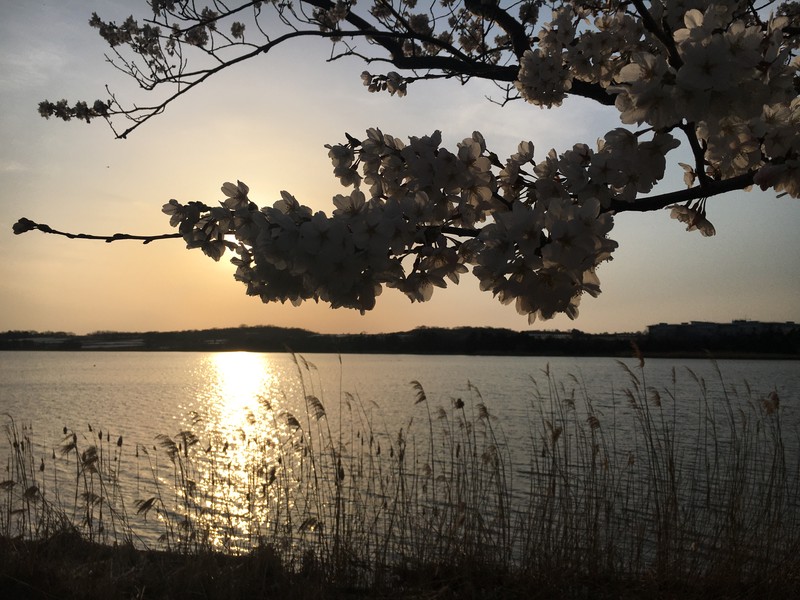 Fortunately, I have been able to discover some places where I can experience and enjoy the flower spectacle from a wide range of perspectives. Depending on the place, light and time, it always looks different and I am amazed and impressed anew. Sometimes you just have to get out and about, because in front of the city it is usually the most beautiful. Not only at this time of year, also the rest of the year has a lot to offer. But at the moment I like to stay a little longer in the here and now and enjoy the spectacle of blossoms around us.
PEACE!