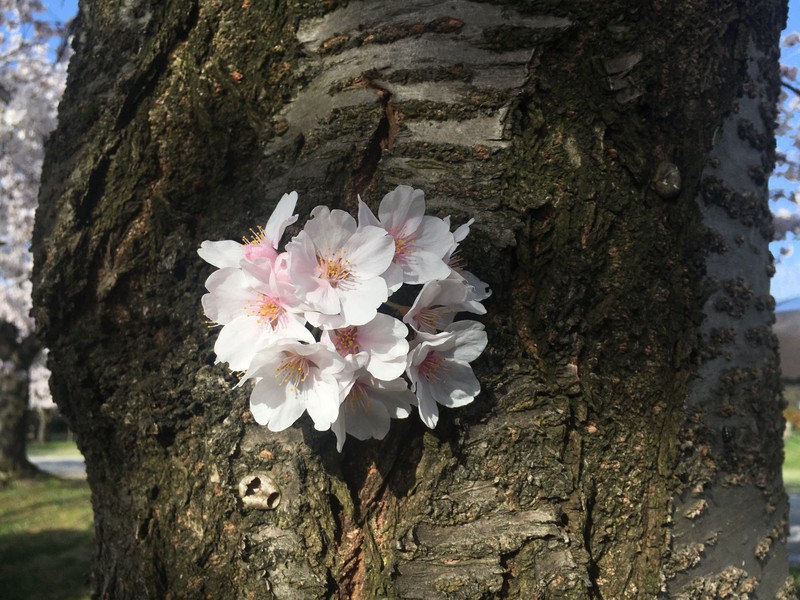 As soon as the sun starts to show up and it gets a little warmer, the country around you really opens up and you can see the beauty of this season everywhere. It begins to green and blossom and finally some color comes back into play and into life. Depending on the place and location, it may as early as March, or you might have to wait until mid-April, but it's definitely coming at last and impresses even the last doubter. In recent years, the cherry blossom has become for me a synonym for the beginning of spring, especially here in Japan, where people appreciate this wonderful time accordingly.
But it doesn't always have to be the huge stage, sometimes the very small venue is just enough. It doesn't take much to inspire, especially in spring, when even the smallest blossom makes you happy. At least that's how I feel and that's why I always look very carefully and also like to get very close. Then I really zoom in and go into detail. After all, I am glad that life is sometimes predictable. Not to the smallest decimal place, but at least in a way that helps me keep my balance. And that gives me strength and energy, inspiration and motivation to master the next days and months and to always look ahead. After all, there will be something to marvel at again and something new to discover. Maybe in other shapes and colors, but still enchanting and worth seeing.
Therefore, keep your eyes and your arms wide open. That way you will see and feel it too.
PEACE !