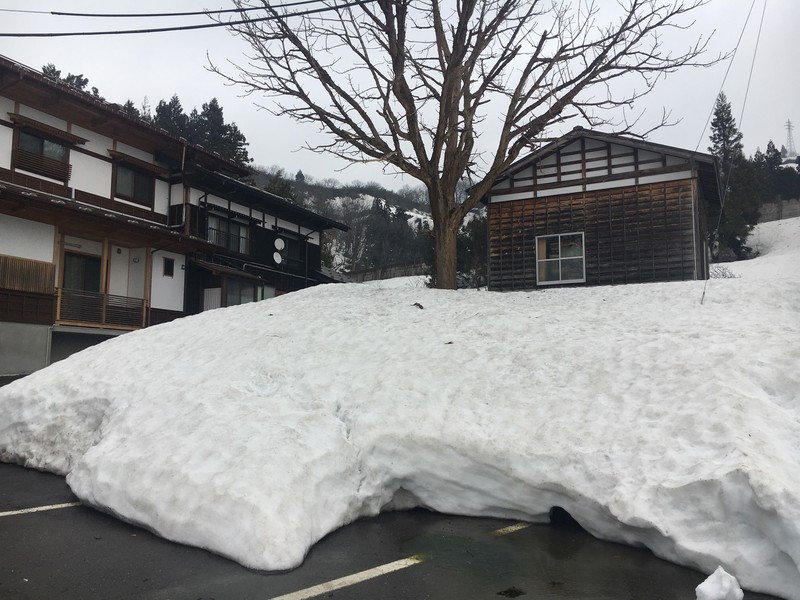 A few days ago I was embracing the most wonderful spring weather and the plum blossom heralded the start of the most beautiful season of the year. Winter finally seemed to be over for good and people set about airing out their homes and gardens in preparation for the warm days ahead.
But during our last trip we realized that it doesn't have to be like this everywhere. In the very south of the country it was never really winter at all and even the cherry blossom is almost over there. But if you drive a bit inland towards the mountains, you will see a whole different world. Here the winter wonderland holds and shows itself once again in all its white splendor. Of course, even there you can sense that things are changing and soon a completely different color will dominate.
In some places, however, you can still see over a meter of snow right next to the roads and even some slopes and lifts are still in operation. If I did not know better, I could assume it would be January or February, and not already the beginning of April.
But when we were out of the mountains, the winter was gone again pretty quickly. In the lowlands, winter has definitely given up its reign and white has made way for the coming green. Actually, I am glad about it, even if I enjoyed the plenty of white as a change. But since I can't stop the change of times, I don't always have to swim against the current. Sometimes it's just a matter of letting things happen and going with the flow.
Therefore, let's see what the new week may bring. In any case, it will be more colorful and greener. And I am already very much looking forward to it!
PEACE