Went to meet my wife at Junction 8 in Bishan for dinner recently. She wanted to buy their membership at $88 which some with some voucher. There was a long queue.

星期四晚上,去碧山第八站商场与太太见面共进晚餐。 她想以 88 元的价格购买他们的会员,其中一些还带有一些礼卷。 外面排了长龙。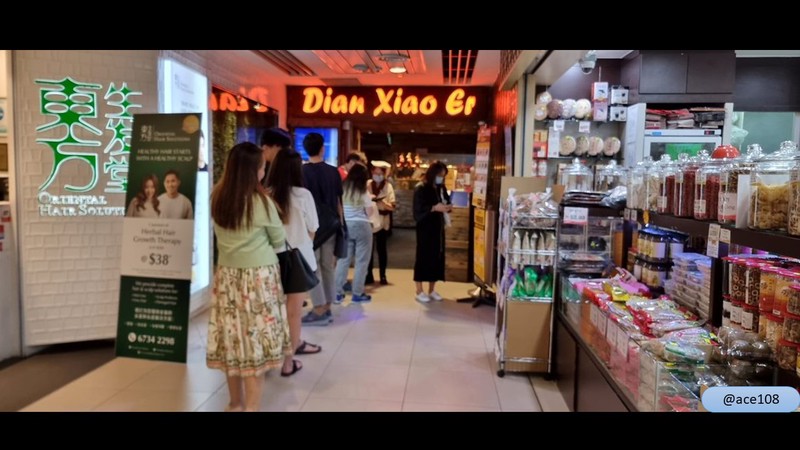 Luckily, she was there just about 10 minutes before me and that shortened the wait.
幸运的是,她比我早 10 分钟就到了,缩短了等待时间。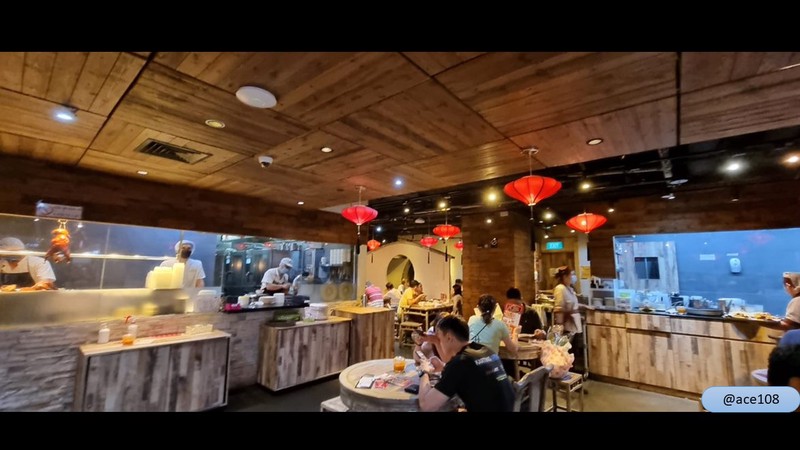 After about 20 minutes we were inside and placed our order.
大约 20 分钟后,我们在里面下了单。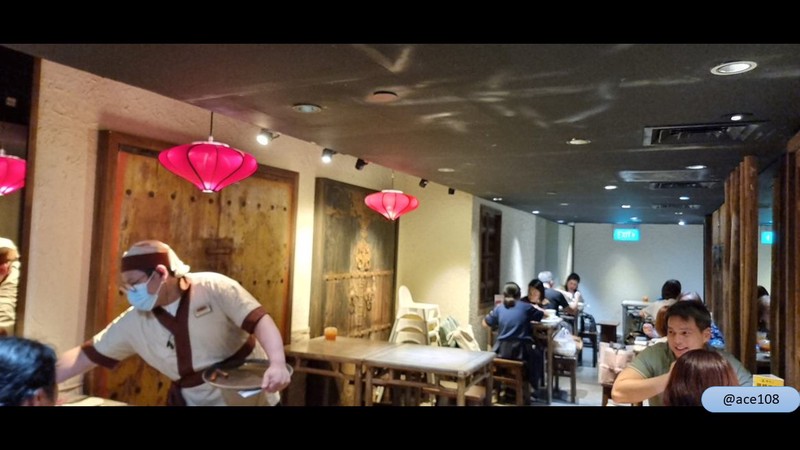 We ordered just a few items.
我们只店了几菜。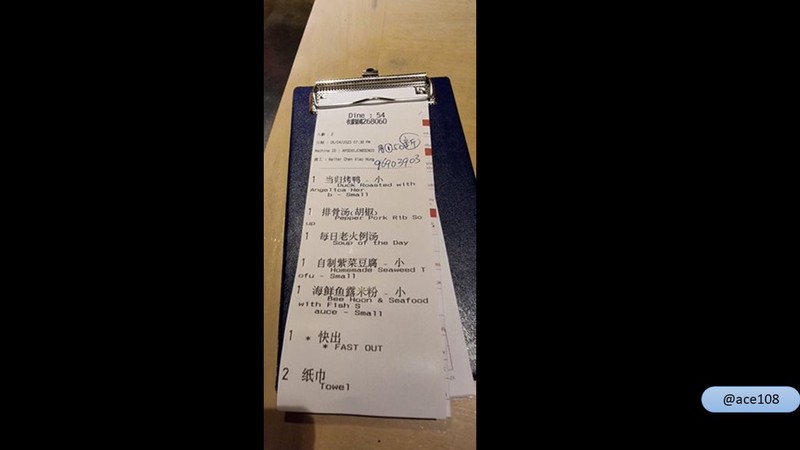 Two soups and a quarter portion of herbal roast duck.
两份汤和四分之一的药材烤鸭。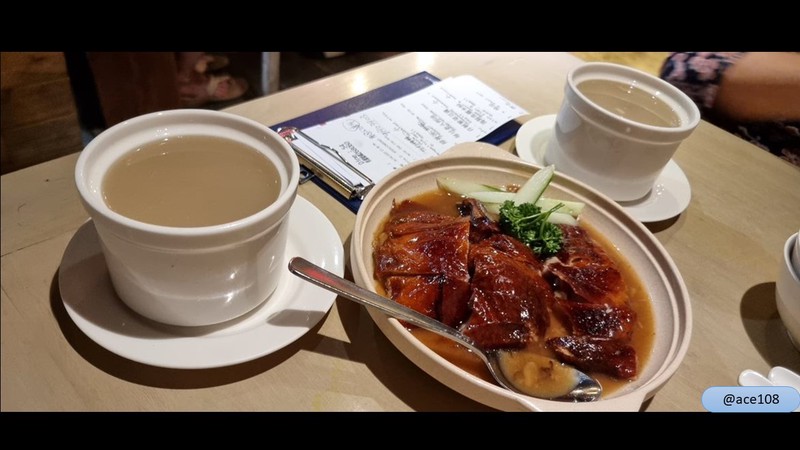 I like the seaweed tofu.
我喜欢紫菜豆腐。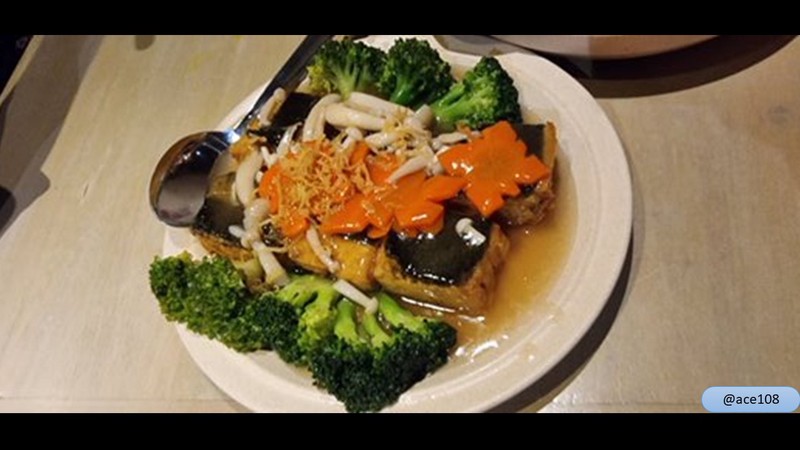 The bee hoon & seafood with fish sauce tasted good but I'll rather they have less squid.
鱼露海鲜米粉的味道不错,但我宁愿他们给少点墨鱼。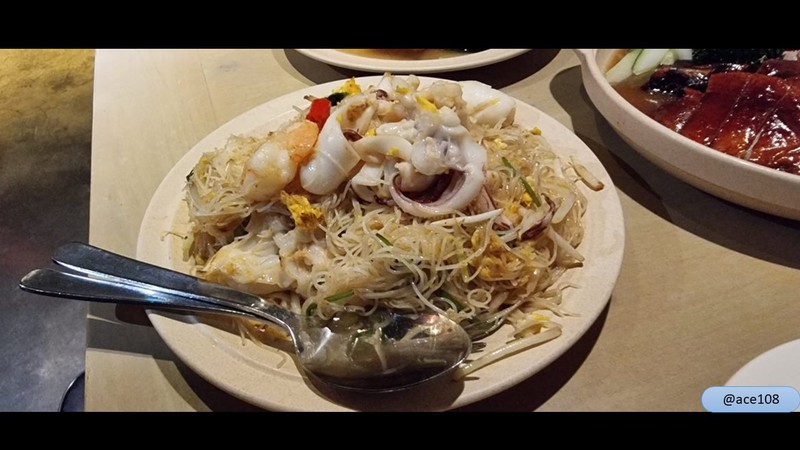 Overall, good dinner but bit pricey at $74.
总的来说,晚餐不错,但有点贵,花费要74 元。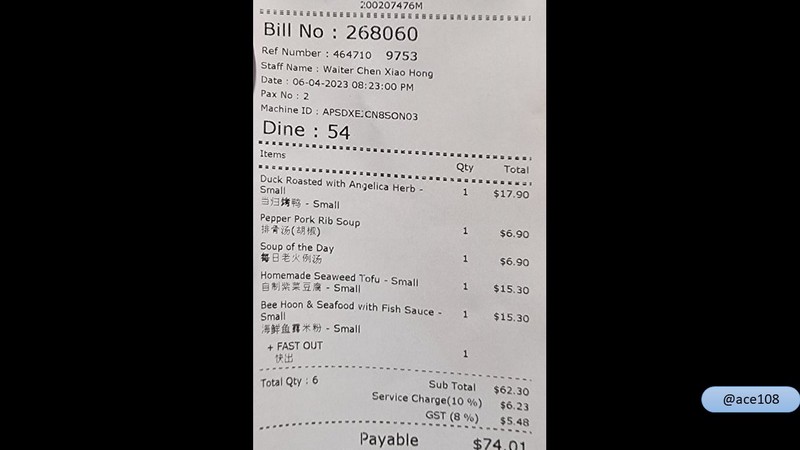 Here is a video I recorded.
这是我录制的视频。
See my other posts at:
https://scorum.co/en-gb/profile/@ace108