Went to a Thai restaurant at Chinatown Point last week before going for a walk at Chinatown.

上周去了 唐城坊的一家泰国料理餐馆才去牛车水逛。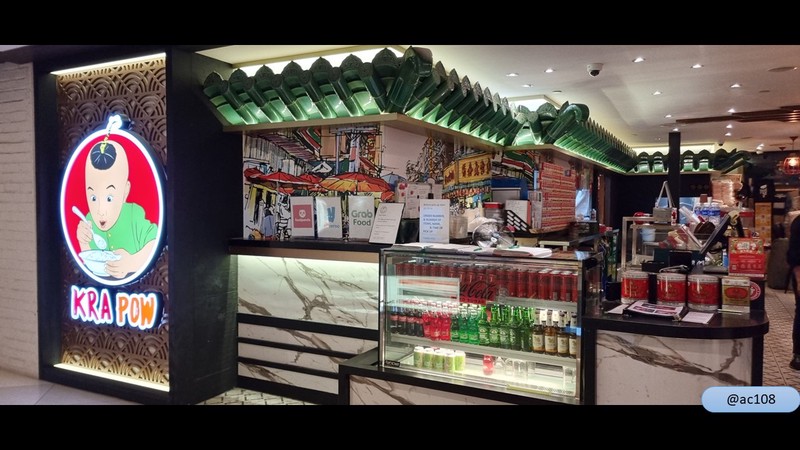 Was wandering for a while before deciding to try this please I have not been to before.
在决定尝试这个之前只是经过的餐厅。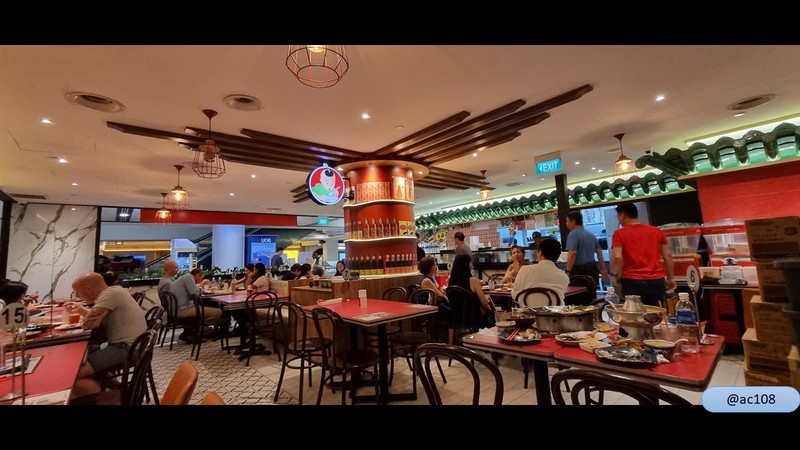 There were some people dining but not fully occupied.
有一些人在用餐,但也不算满座。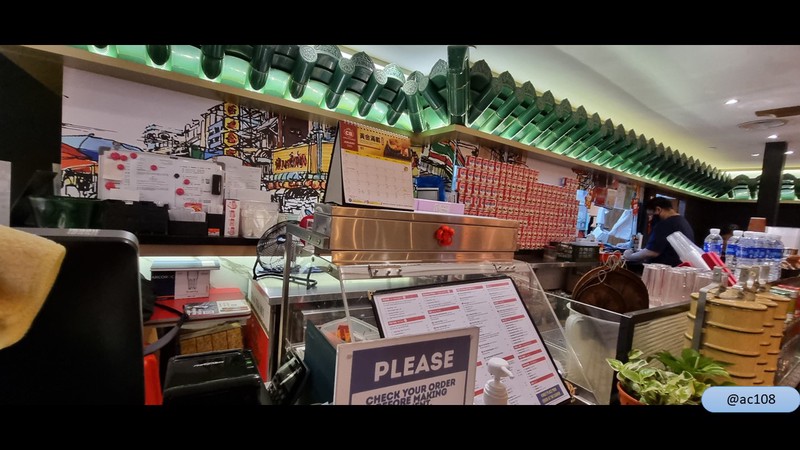 The meal wasn't cheap. Came to more than 50 bucks for two people. First disappointment came were the drinks. My wife said her iced lemongrass were diluted. My iced milk tea tasted more like sugar water than tea.
这顿饭并不便宜。 两个人花了50多块钱。 首先令人失望的是饮料。 太太说她的冰柠檬草太稀了。 我的冰奶茶尝起来更像糖水而不是茶。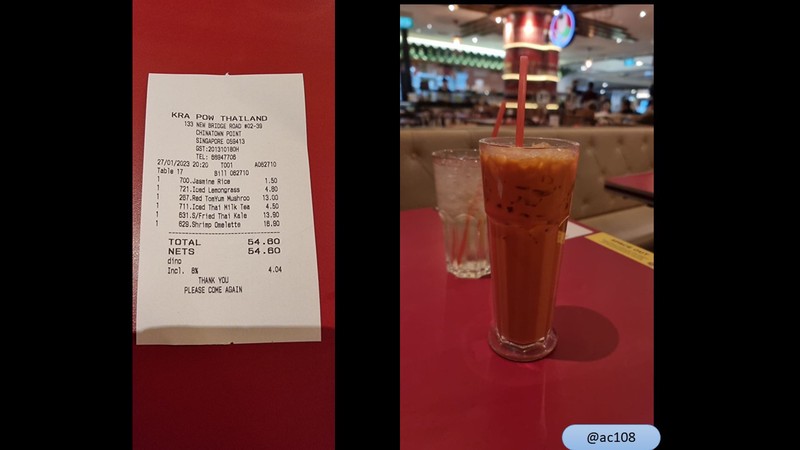 The kai lan tasted OK but the tom yam mushroom soup were bit colder than I hope for.
芥兰味道不错,但冬阴蘑菇汤给我的希望是因为比我现象的还要冷一些。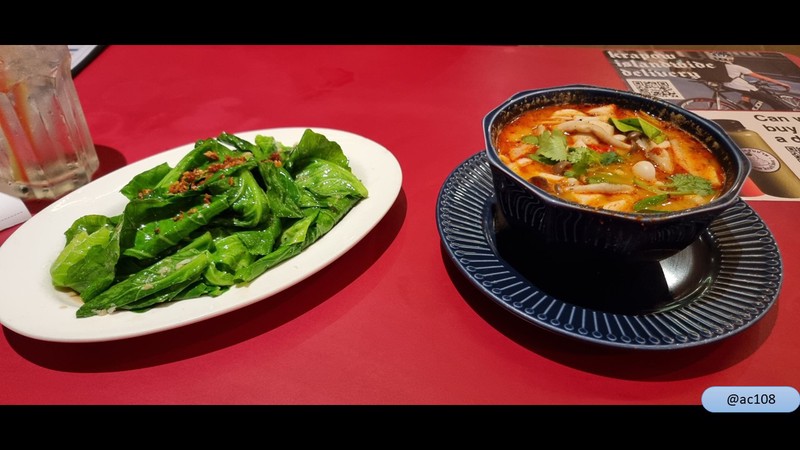 The shrimp omelette was the best of them but cost about $17 for that.
虾煎蛋算是其中最好的,但价格约为 17 元咧。
Here is a video I recorded.
这是我录制的视频。
See my other posts at:
https://scorum.co/en-gb/profile/@ace108