I was around Chinatown before Chinese New Year taking pictures before I ended up at Buddha Tooth Relic temple.
春节前我在牛车水附近拍照,然后走到佛牙寺。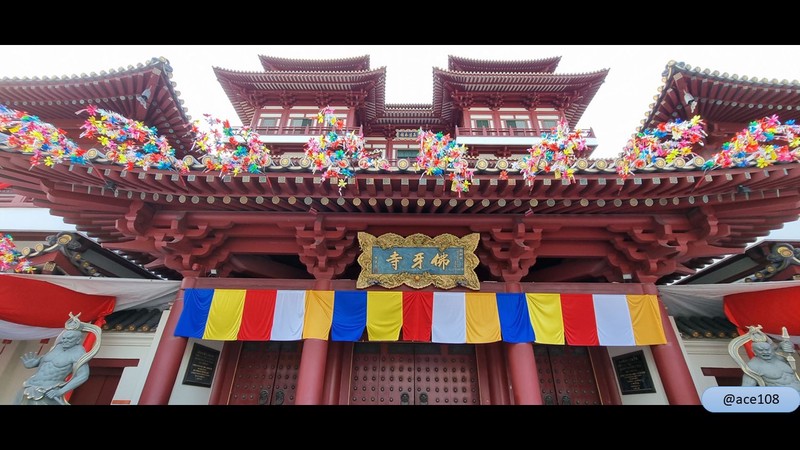 I went to the other side where I saw a few pillars were decorated with dragons.
我走去寺庙另一边,看到几根柱子上有龙的装饰。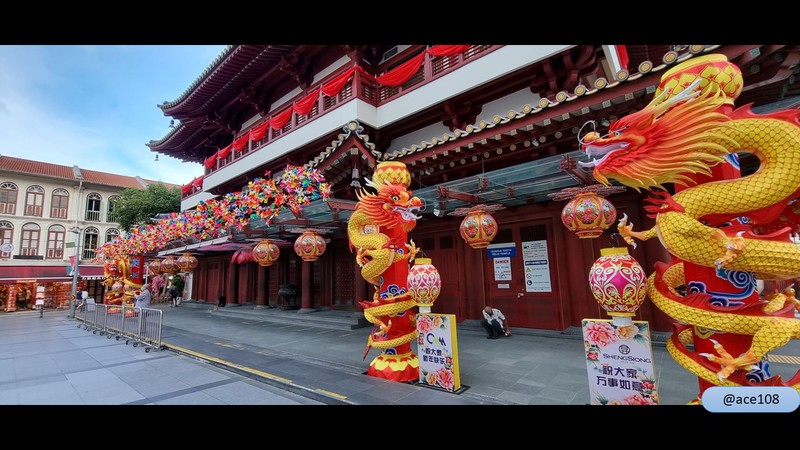 I went further to take a couple more photos.
我走远一点拍多几张照片。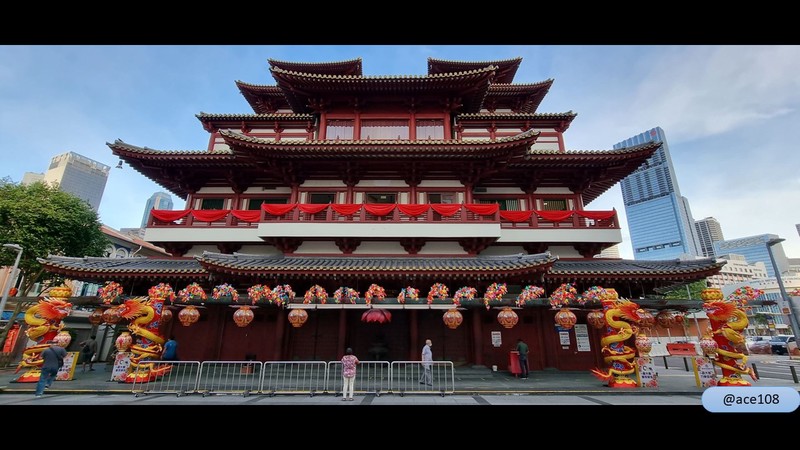 I turned around and and saw some tigers on display. Some are colourful but the one on the left was like a tiger half submerged in muddy water. 我转身看到一些老虎在展出。
有些是五颜六色的,但左边的那只就像一只半身在泥水中的老虎。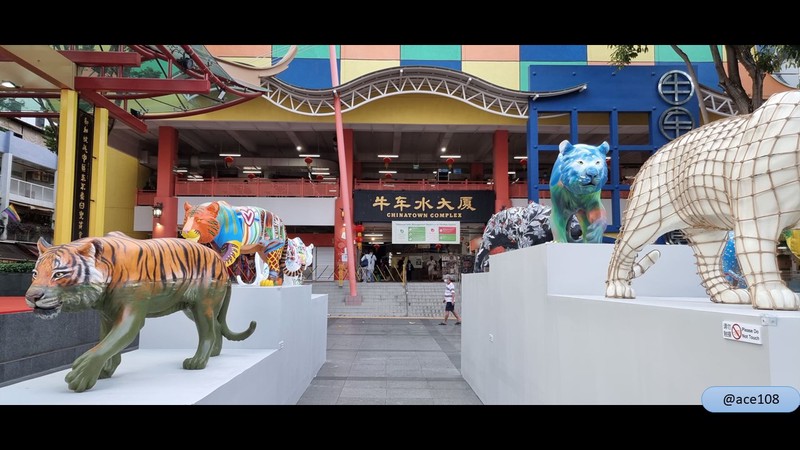 I walked further to the end and saw one that is painted more like a tiger.
我走到尽头,看到一个画得更像老虎。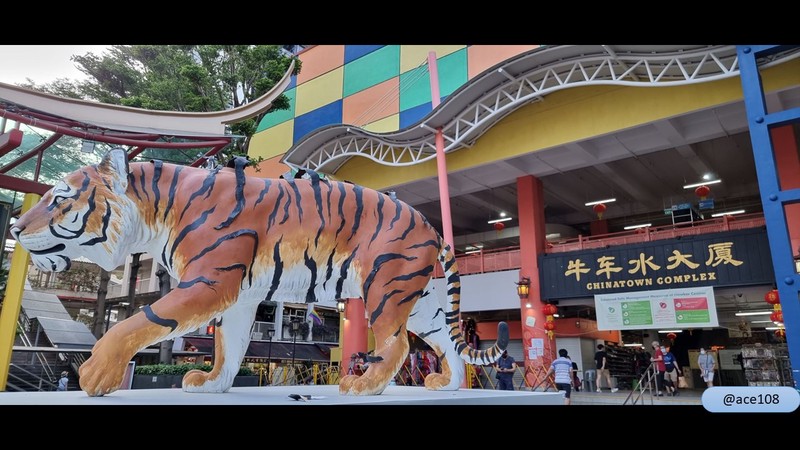 I went behind all the tigers to see like they were entering the temple.
我走到所有老虎后面,看看他们似乎在走进寺庙的样子。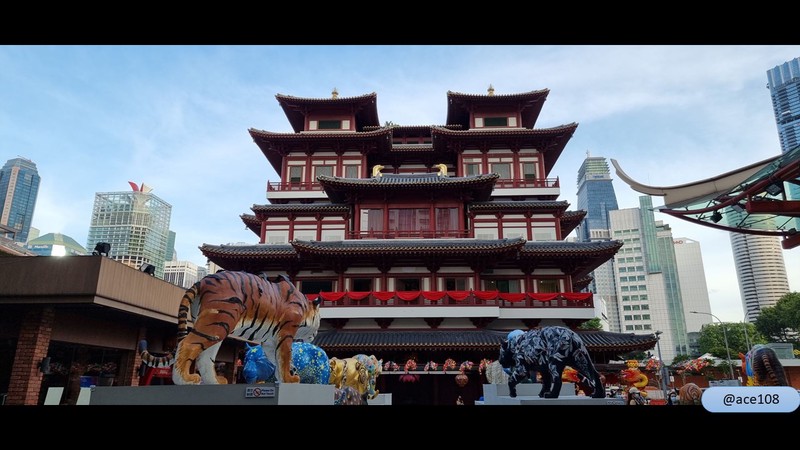 See my other posts at:
https://scorum.co/en-gb/profile/@ace108