One night in January, after dinner at Chinatown, I walked towards to main road to take pictures of the Chinese New Year decorations.
一月的一个晚上,在牛车水吃过晚饭后,我走到大马路拍农历新年的装饰品。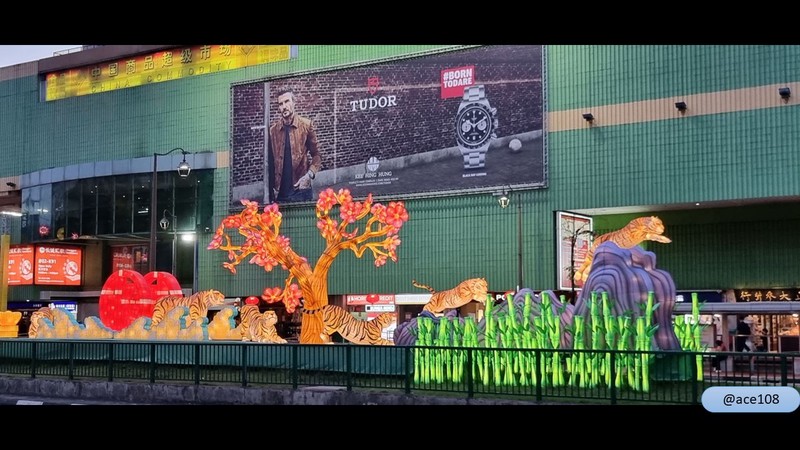 They looked different when they are lighted up at night.
晚上点亮后,它们看起来不一样。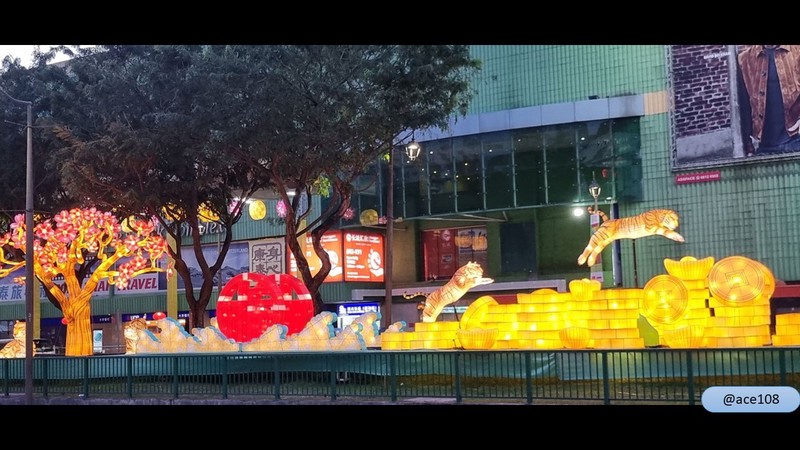 There were lazy tigers…
有懒惰的老虎。。。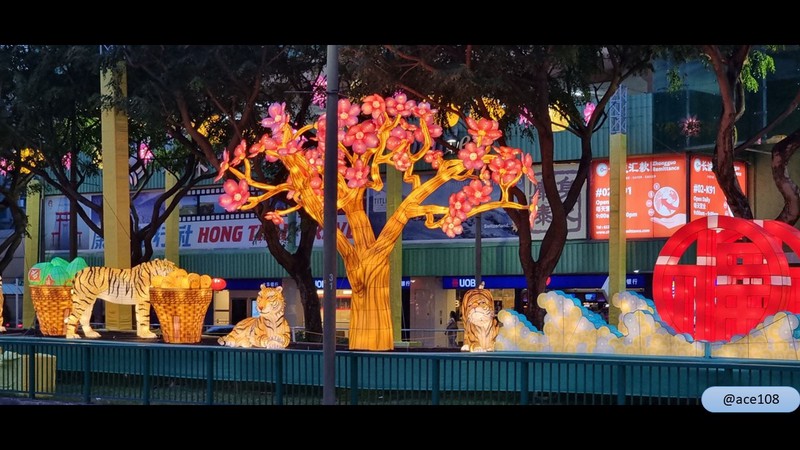 … and there were jumping tigers. 。。。
还有跳跃的老虎。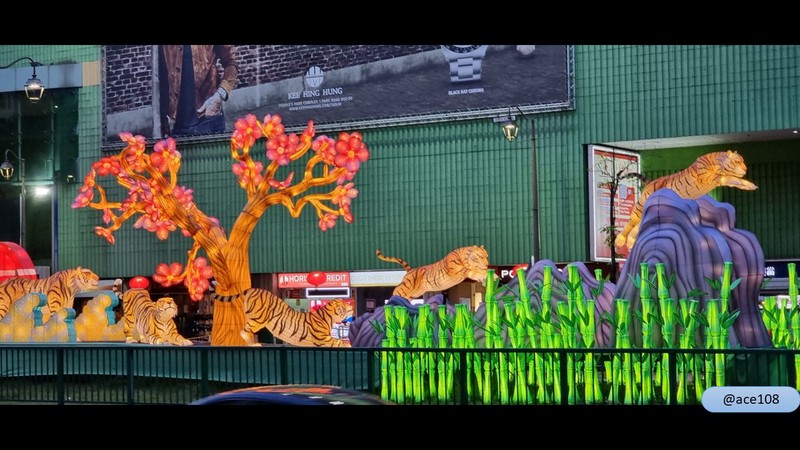 I like those jumping ones. 我喜欢那些跳跃的。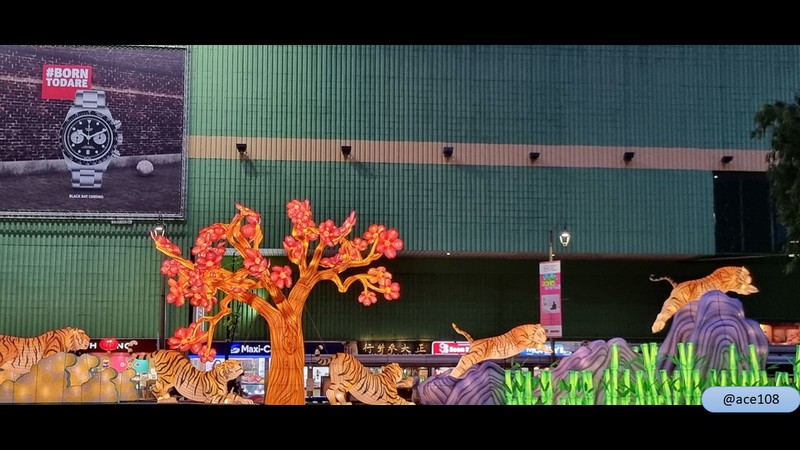 So I zoomed in on them.
所以我拉近拍了它们。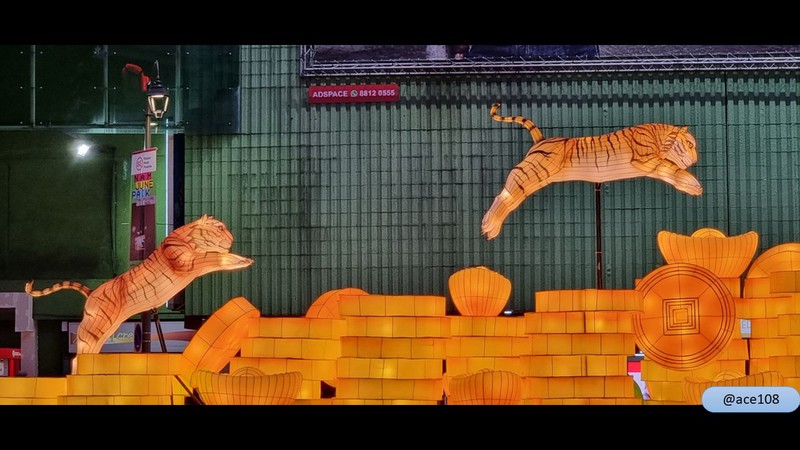 I continued to walk, until I was opposite the Yue Hwa Building close to the main decoration.
我继续往前走,直到靠近主装修的裕华楼对面。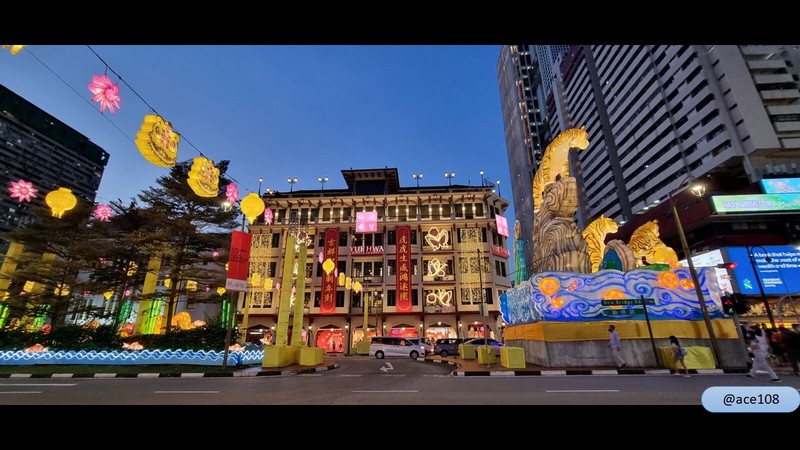 I passed by a Lucky building and looked up to see the moon. Then pan to the right passed the tigers, I saw the God of Wealth in the Yue Hwa Building.
我路过一座幸运楼,抬头看见月亮。然后向右瞄了老虎一下并看到在裕华楼上有财神爷。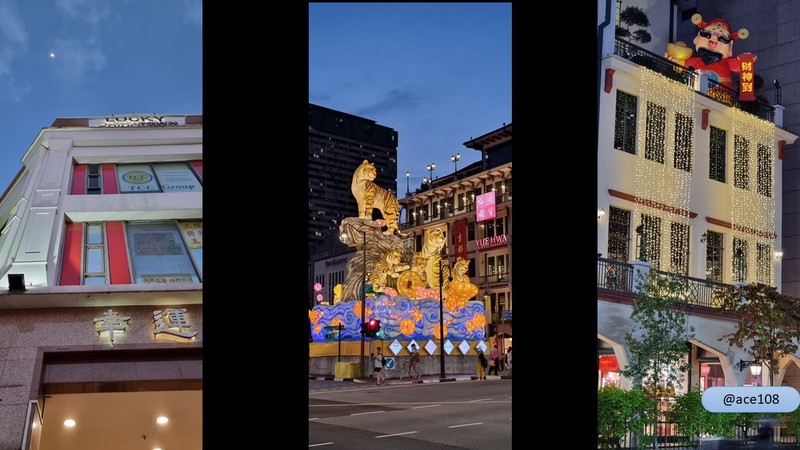 I had to cross to Chinatown to take the photo of the main tiger decoration.
我过马路去拍摄主要老虎装饰的另一个角度。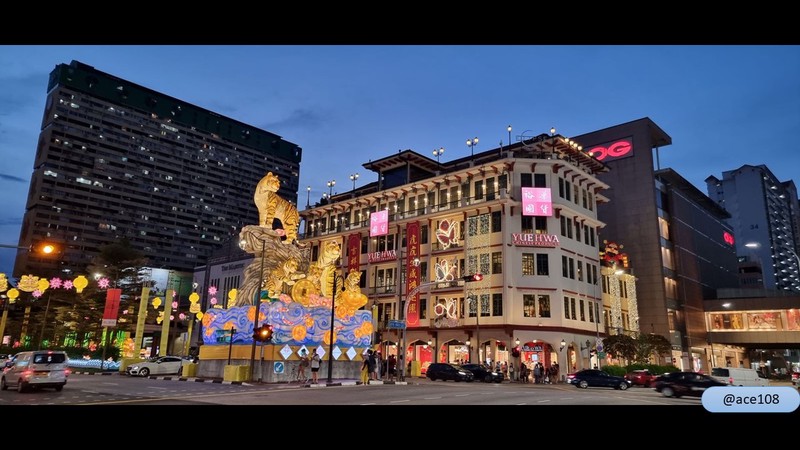 I crossed the road to People's Park Centre so I could take photo from another angle.
再过马路到珍珠大厦拍另一个角。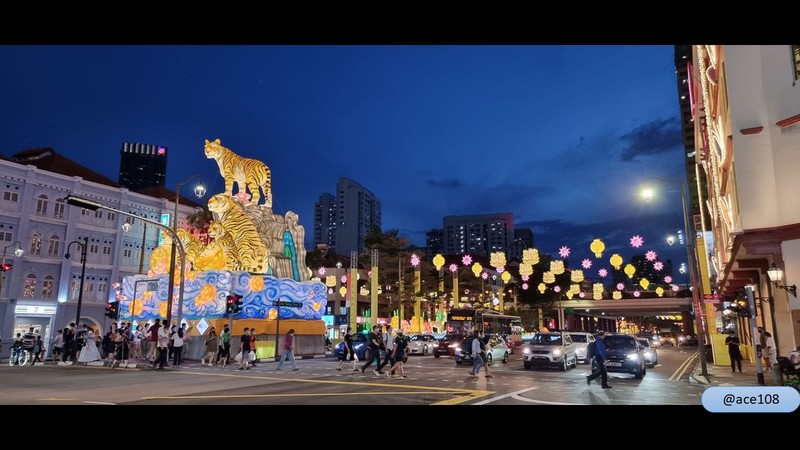 One last photos of the tiger family before I go and take a bus home.
在我坐公共汽车回家之前,最后一张老虎一家的照片。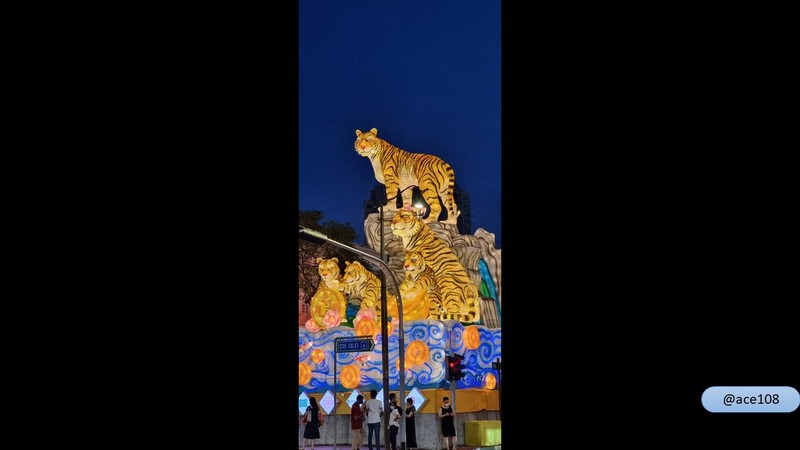 The main street had decorations above the road.
主要街道的路上也挂了装饰。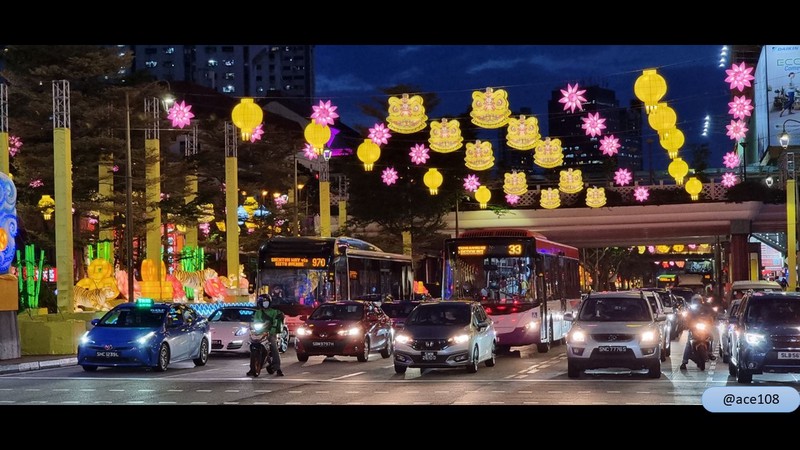 As I walked towards the bus stop, I saw the jumping tigers from the other side.
当我走向公车站时,我看到了对面跳跃的老虎。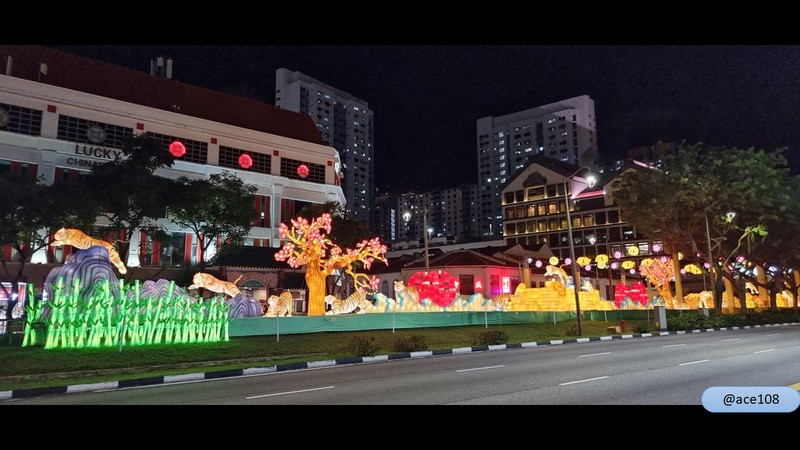 So I zoomed in on them again.
所以我再次拉近拍一张。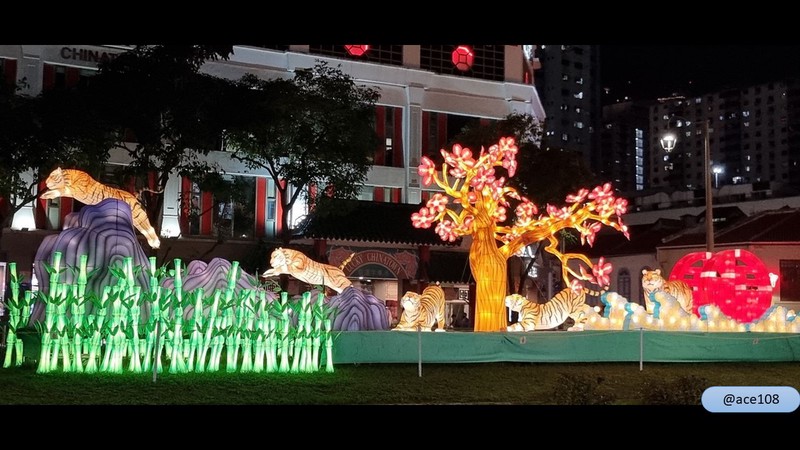 Then I had to make sure I don't miss the bus.
然后我必须确保我不会错过公车来到。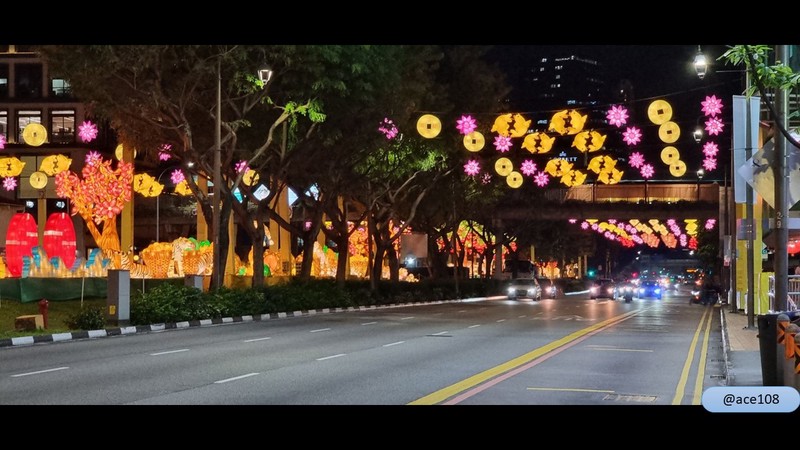 See my other posts at:
https://scorum.co/en-gb/profile/@ace108