🔔 Here is the #UpdatesInBrief: April 26, 2022 🔔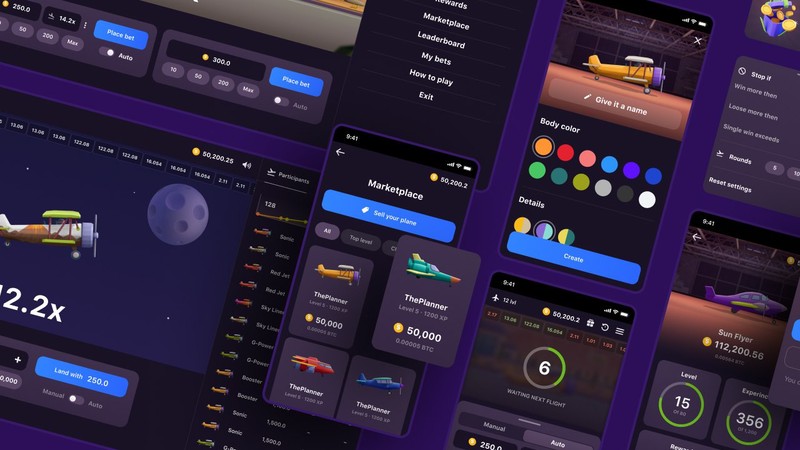 The testnet is live and we continue to issue accesses 🧑‍💻. To take part in this, join our Discord using this link 👈


The following bugs have been fixed during this time:
✅ Fixed a bug with overlapping opponents planes.
✅ Increased the speed of clouds in the background.
✅ Corrected the display of the timer before the start of a flight.
✅ Made the "Place a bet" button inactive when there are no created planes in the game.
✅ Fixed incorrect spacing between odds in the line at the top of the game screen.
✅ Added error display when creating a plane with a non-unique name.
Thanks to everyone who takes part! We are very grateful for the help 💜

🔔 Це Scorum #UpdatesInBrief від 26 квітня 2022 року 🔔
Тестова мережа працює, і ми продовжуємо надавати до неї доступ 🧑‍💻. Щоб взяти участь у тестуванні, приєднуйтесь до нашого Discord за цим посиланням 👈


Останнім часом було виправлено наступні "баги":
✅ Виправлено помилку з перекриттям літаків супротивників.
✅ Збільшена швидкість хмар у фоновому режимі.
✅ Виправлено відображення таймера перед початком польоту.
✅ Зробили неактивною кнопку «Зробити ставку», коли в грі немає вктивних літаків.
✅ Виправлено неправильний інтервал між коефіцієнтами в рядку у верхній частині ігрового екрана.
✅ Додано відображення помилок при створенні літака з неунікальною назвою.
Дякуємо всім, хто бере участь у тестуванні! Ми дуже вдячні за допомогу 💜


✍ Матеріал подготували: Богдан Карасьов (UA) та Даша @raymqmqmq (ENG).

---