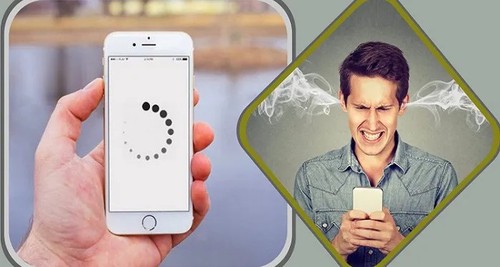 Often the smartphone hangs or becomes temporarily unusable. As a result, when we freeze or hang the phone while doing important work, we often have to face extreme suffering. This happens mainly when there is a lot of pressure on the processor and memory of the smartphone. However, if you follow the three tips, the phone will not hang. Let's know the tips then-
Deep Cleaning
First you need to deep clean the smartphone. Then the smartphone will not hang. In fact, as a result of deep cleaning, most of the unnecessary files on the smartphone are deleted. As a result, the storage space of the smartphone becomes empty, and the processor also becomes stress free. As a result, the phone can work very smoothly. So the chances of the phone hanging are greatly reduced.
Thanks to the various apps available on the cached
smartphone, a lot of cache files are accumulated every day. These files are gradually stored and the phone's memory becomes full. This has a negative effect on the performance of the phone, and it hangs. The easiest way to avoid this problem is to clear the cache of the phone every day. This will not waste the phone's storage space unnecessarily, will also reduce the pressure on the phone's processor.
Delete Duplicate Files
If you have too many duplicate files on your smartphone, delete them immediately. This is because duplicate files unnecessarily occupy the memory of your smartphone, which is one of the main reasons why the phone hangs. So first find these files and then remove them from the phone.