Spotted a rain when I was going home from office as I walked to the train station. I continued towards the rainbow and in between stands a cock.

当我从办公室步行去火车站时发现下雨了。 我继续朝彩虹走去,中间站着一只公鸡。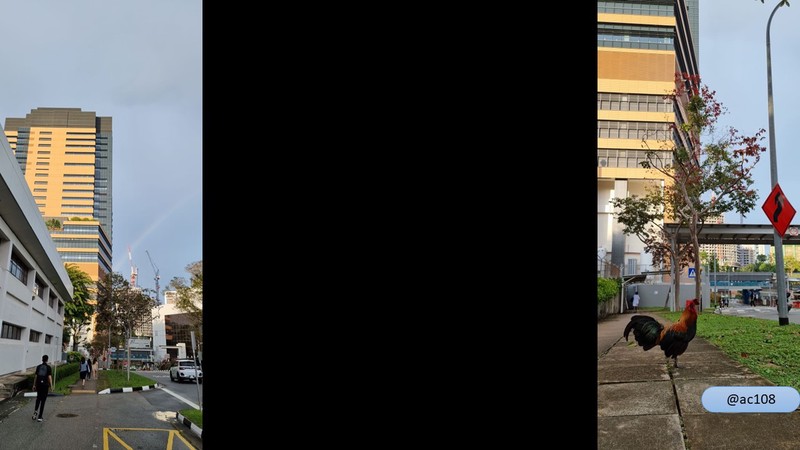 I chased the rainbow.
我追逐了彩虹。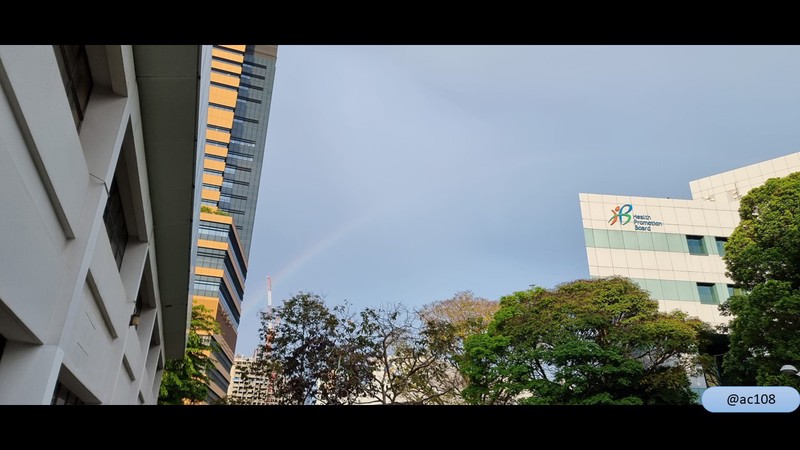 Up to Outram Road
到欧南路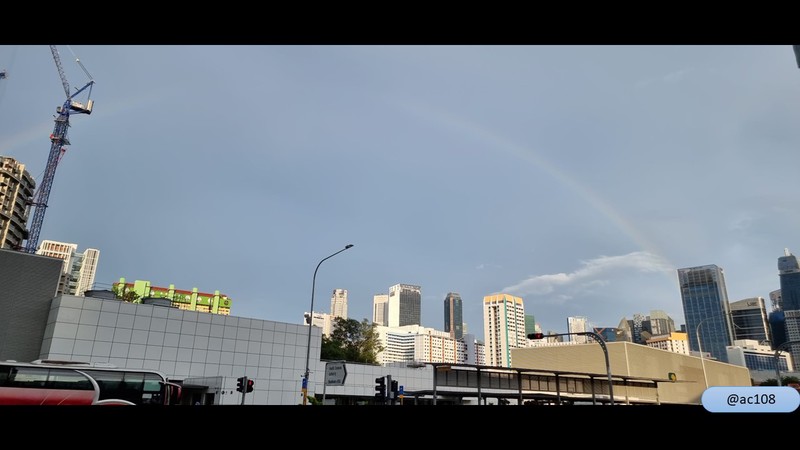 It was a nice long one. Then I walked into the train station and took a train from Outram to City Hall.
这是一个很好的长篇。 然后我走进火车站,坐火车从欧南到市政厅。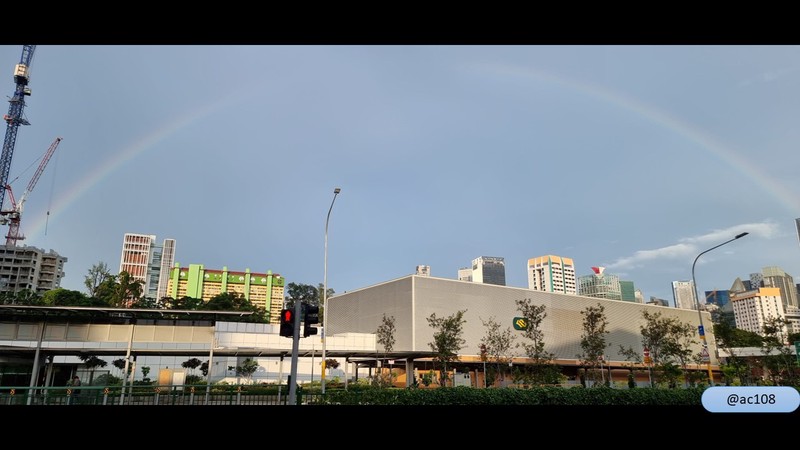 A few stops later, I got out at City Hall station and saw a rainbow.
几站后,我在市政厅站下车,看到了彩虹。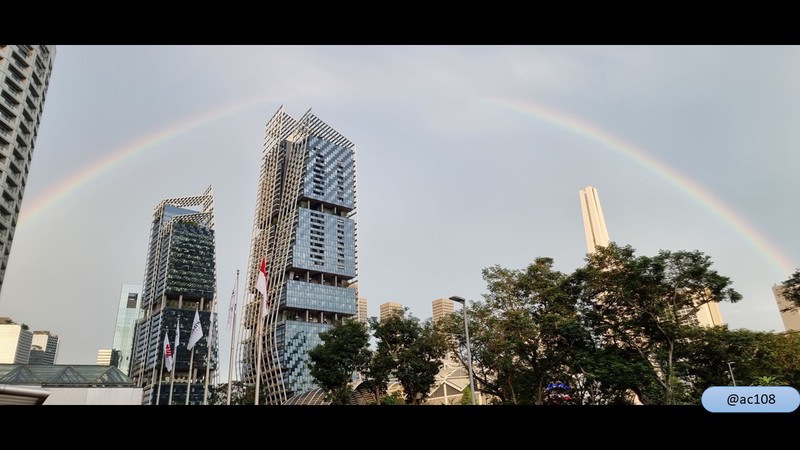 I guess it's the same one.
我想这是同一个人。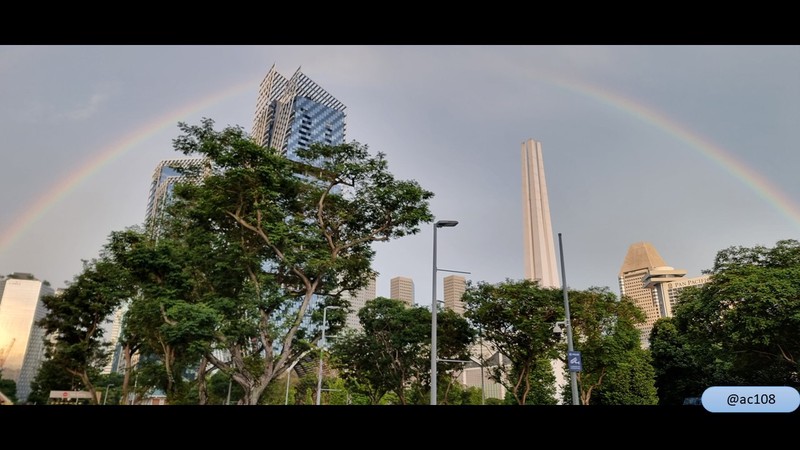 Did expect this to be around for so long.
没想到这会存在这么久。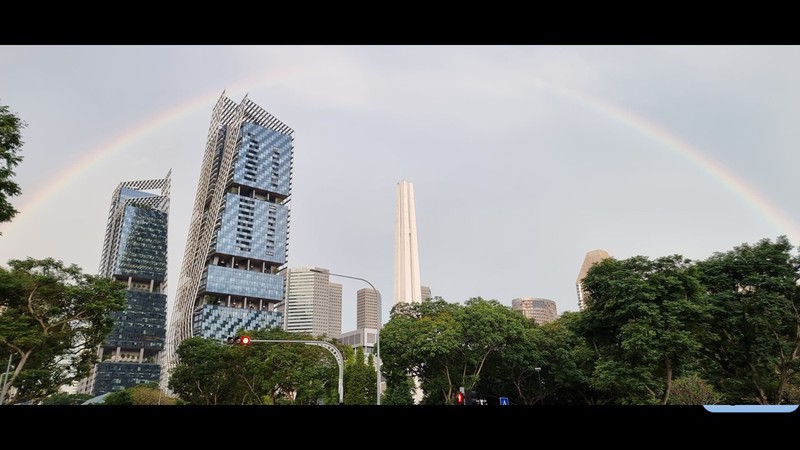 I went for a wide angle shot for the last photo.
我为最后一张照片选择了广角镜头。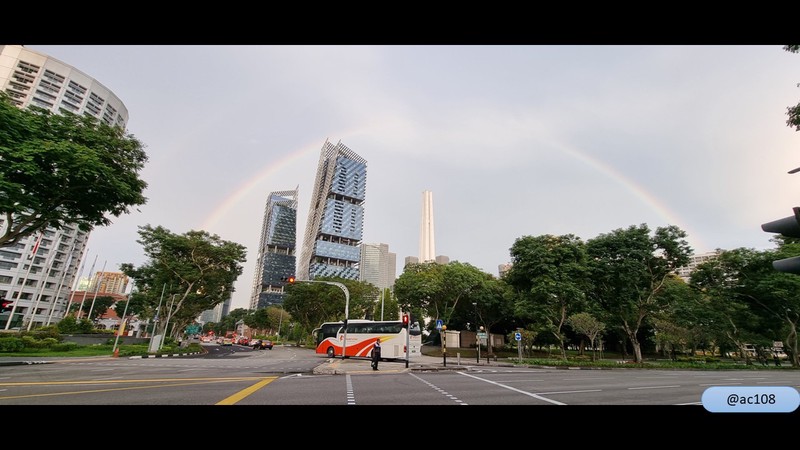 Here is a video I recorded.
这是我录制的视频。
See my other posts at:
https://scorum.co/en-gb/profile/@ace108