Was out on Sunday trying to finish up my tour of the ILIGHTS exhibihition and so I headed to Marina Bay for a walk.

周日外出试图完成我的 ILIGHTS 展览之旅,所以我前往滨海湾走走。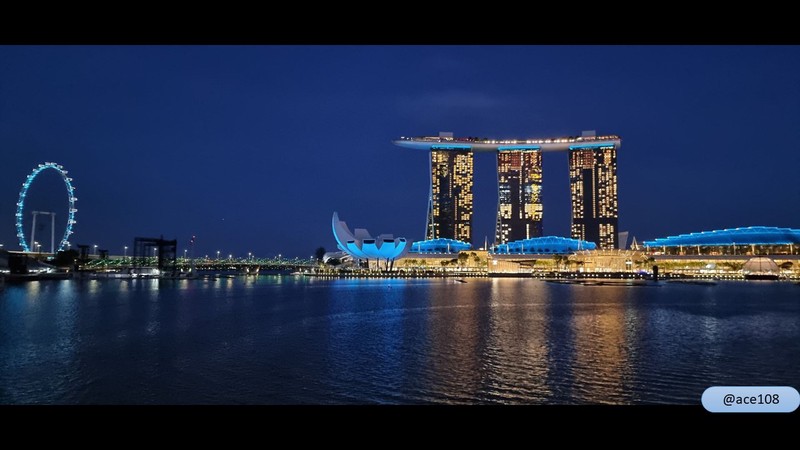 I like that blue light on the Marina Bay Sands.

我喜欢滨海湾金沙的蓝光。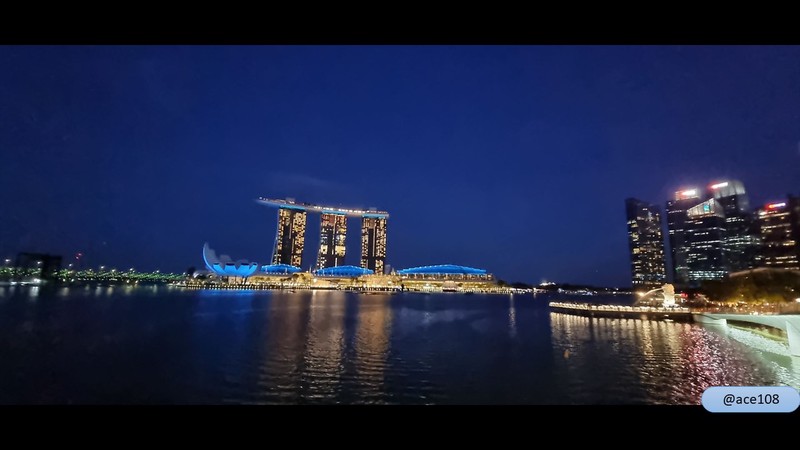 There is this fountain outside Fullerton Bay that goes quite well in front of the building too.
富丽敦湾酒店外面有一个喷泉,在大楼前面也很漂亮。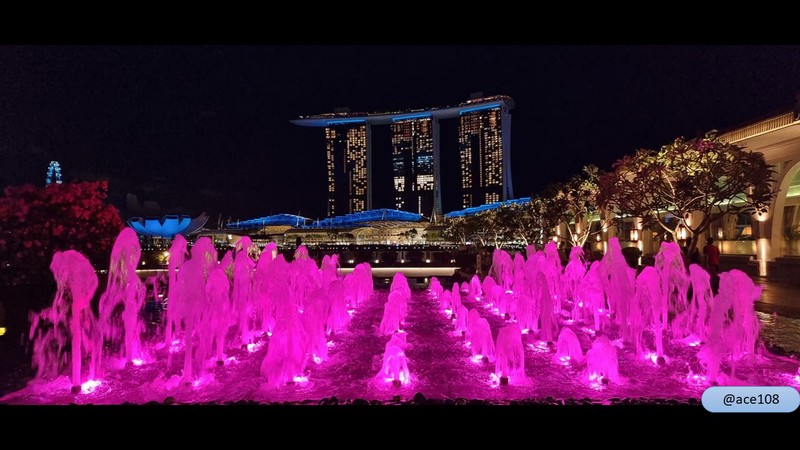 Even at wide angle.
即使是广角也挺好看的。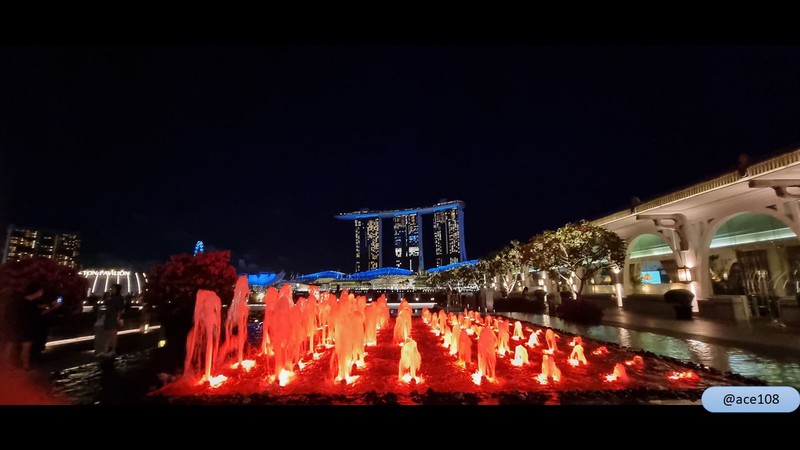 At one corner, there were two trishaws and I took a picture of one with the Marina Bay Sands building at the background.
在一个角落,有两辆三轮车,我拍了一张以滨海湾金沙大厦为背景的三轮车。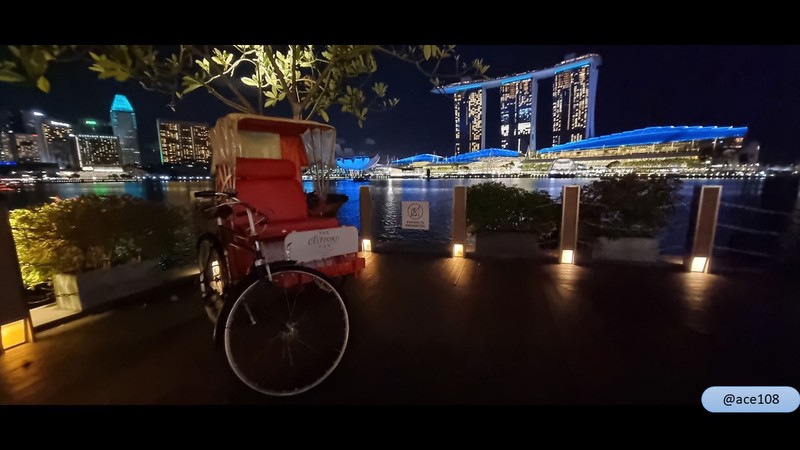 See my other posts at:
https://scorum.co/en-gb/profile/@ace108