It looked like it would rain heavily this morning so I went out for work earlier.

今天早上好像会下大雨,所以我早点出去工作了。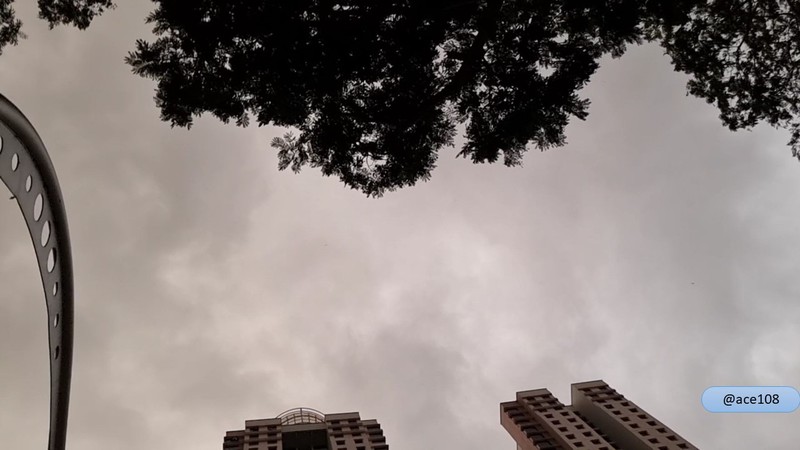 I got on to the bus as it started to rain and because very heavy later.
上了公车就开始下雨了而且还越下越大。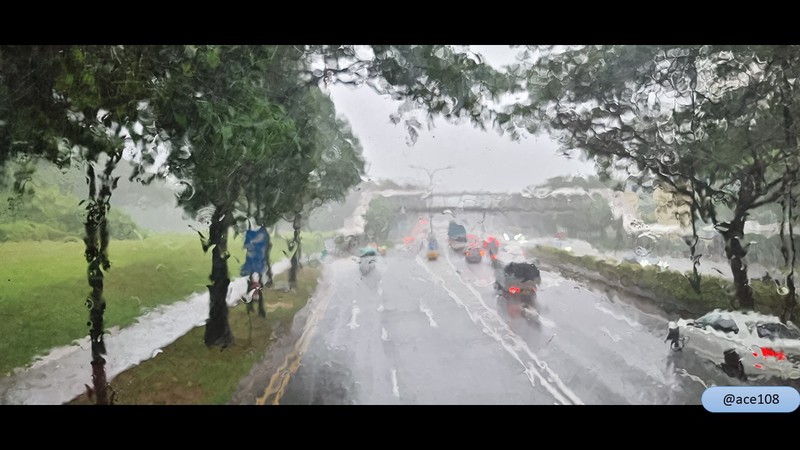 A piece of leaf stuck with me for quite a long journey.
一片叶子陪度过一段车程。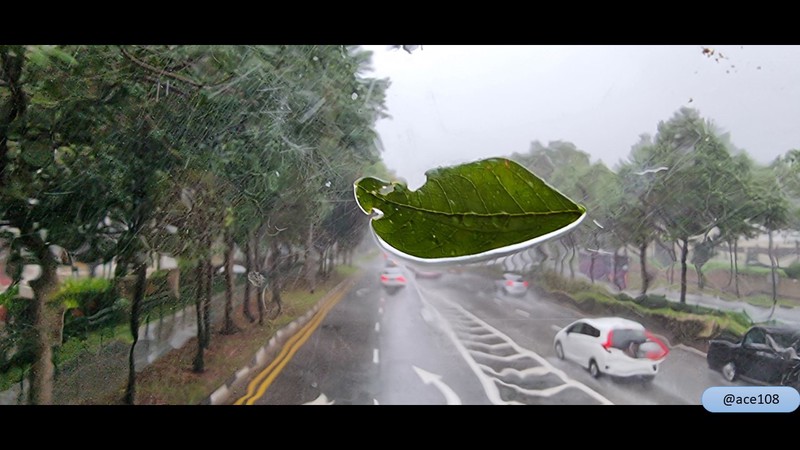 The rain got lighter as I reached and crossed the overhead bridge.
到达终站后,我上行人天桥时,雨变得更小了。
However, it became heavier again when I reached the office building.
然而,当我到达办公楼时,它又下得更大。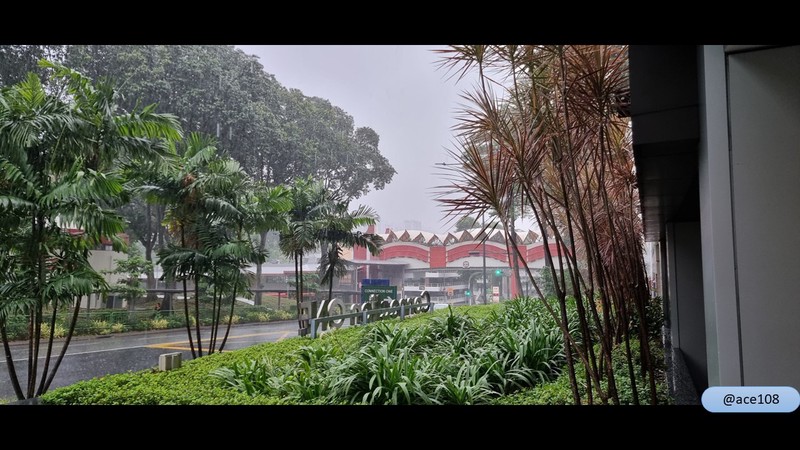 Here is a video I recorded. Bear with my Chinese rap attempt. 😎
这是我录制的视频。
See my other posts at:
https://scorum.co/en-gb/profile/@ace108