"You have to be in shape. So that the Russians would fear us. And that's why we all need to be in shape."
Volodymyr Zelensky, September 9, 2023 (not without humor).
The Ukrainian Armed Forces advanced another 1.5 km in the Robotino district
This was stated by the press secretary of the Tauride Defense Forces, Alexander Shtupun, during a telethon.
At the same time, the Ukrainian military is holding back enemy attacks in the Donetsk region, in particular, in the Maryinsky direction.
"And in the Marinka area, the Ukrainian military repelled about 15 enemy attack attempts. The occupiers are not giving up their attempts to take the ruins that used to be the city of Marinka," the speaker noted.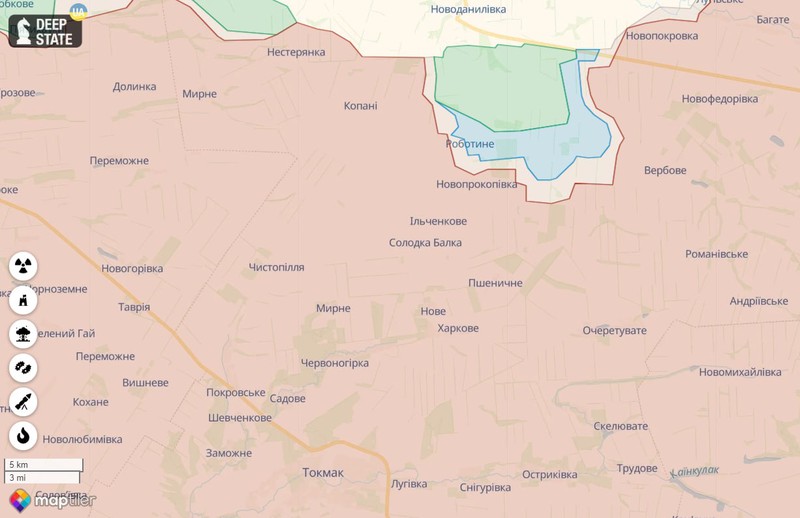 The counter-offensive of the Ukrainian Armed Forces will continue even after cold weather covers Ukraine
However, after the onset of cold weather, it will become more difficult for the Ukrainian military to move forward, - head of the Main Intelligence Directorate Kirill Budanov
"The fighting will continue one way or another. It is more difficult to fight in cold, damp and muddy conditions. The counter-offensive will continue," said the head of the Main Intelligence Directorate.
He admitted that progress had been slower than desired and described the situation as "challenging".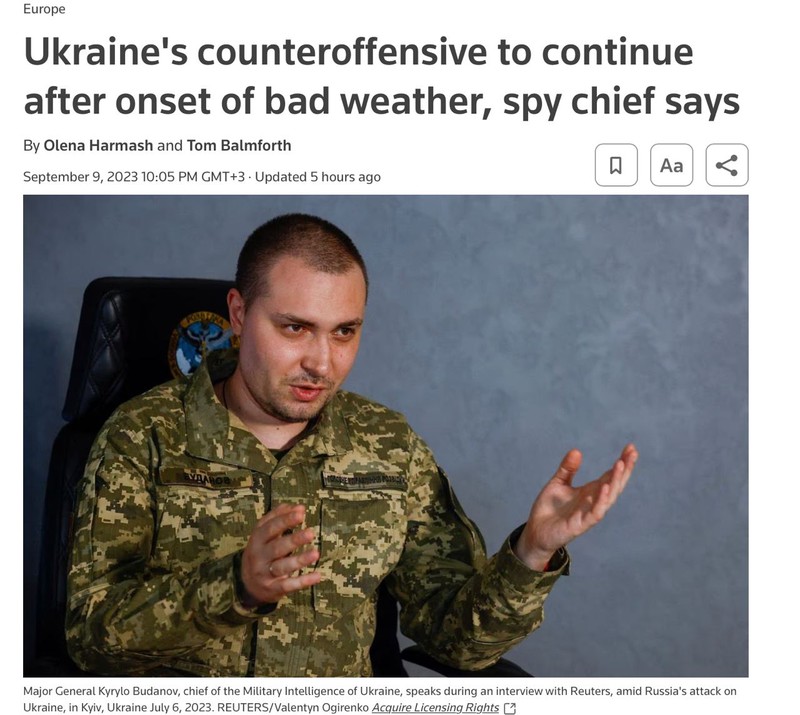 ✍ September 10, 2023.

---