Keel-laying ceremony for the second Ada-class corvette for the Ukrainian Navy took place in Turkey.
The corvette will be armed with MICA VL anti-aircraft missile systems, 76 and 35 mm cannons, anti-ship cruise missiles (8 launchers) and "Murene 90 Impact" torpedoes.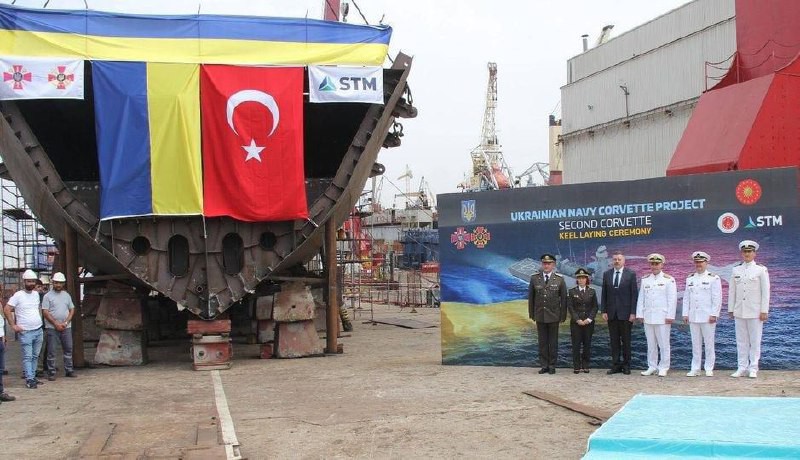 These are corvettes with elements of stealth technology. The modern ship will be armed with American "Harpoon" and, in the future, Ukrainian "Neptune" missiles.

At the same time, Russia abandoned the construction of a series of stealth corvettes. The official reason is the too high coefficient of novelty of the project and the estimated cost.

The second corvette of the Naval Forces of Ukraine will be named after Hetman Pavlo Skoropadsky.

The corvette has a displacement of 2.4 thousand tons, 99.56 m in length and 14.4 m in width. On the deck of the corvette there is a platform for landing a helicopter. Created a project to work in the Black and Mediterranean Seas, where he can continuously perform tasks for 21 days. Vessels of this class are intended both for patrolling the high seas and for anti-submarine operations.

It is assumed that the Ukrainian development, the Neptune rocket, will also be installed on the ship. It was with missiles of this type that the flagship of the Russian Black Sea Fleet, the guards missile cruiser Moskva, was destroyed in April 2022, so the new corvettes of Ukraine will pose a serious threat to any warship of the Russian Federation.

In early October 2022, the first Ada-class corvette, "Hetman Ivan Mazepa", was launched in Istanbul.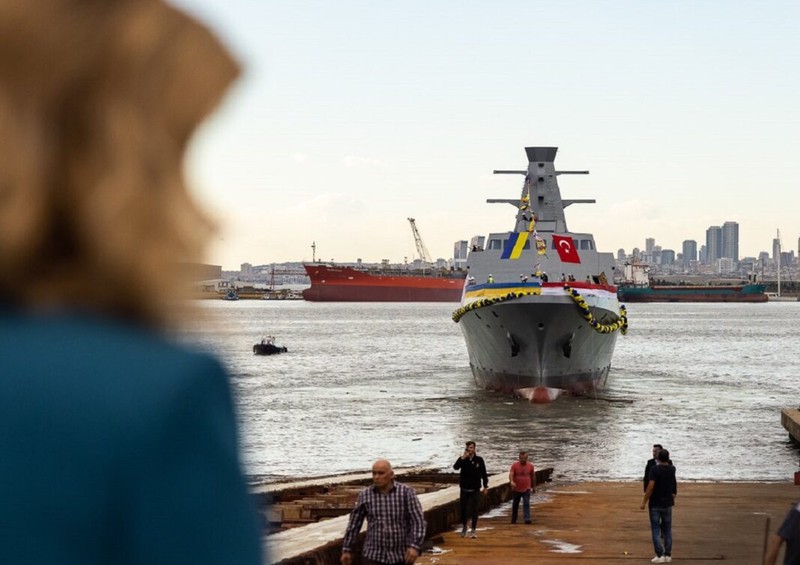 August 18, 2023.
---