I know that my mother went to the post office in the morning. And now another air raid is sounding in the city. I worry about her. At the beginning of the war, during one of the Russian air raids, my uncle died.

According to the message of one of the telegram channels, the air raid is now all over Ukraine. In the first months of the war, the howling of air raid sirens made it difficult to fall asleep at night, then I smoked a cigarette after a cigarette in the entrance. By August I was used to it and the sirens had almost ceased to get on my nerves, in August I quit smoking.

The Russians do not give up their attempts to leave us without electricity and heating, but recently their success has become less, since I have not lost my electricity for 2-3 weeks, from about mid-February 2023.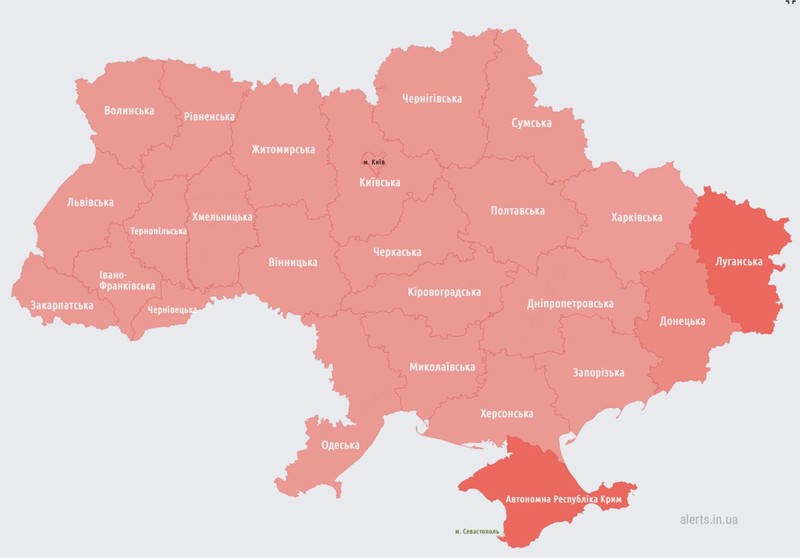 In 2022, just one year of the war, Russia fired more than 5,000 missiles at Ukraine (in 1939-1945 Nazi Germany fired about 10,000 missiles at Britain. But for 7 years of war).

Several times this year, Caliber rockets flew over my district, and it was terrible: I thought I was living the last seconds. The rocket is getting closer, the rumble gets bigger and bigger, so it looks like it's heading straight for you. But for the first time, two missiles passed over my neighborhood and house, and flew on, hitting the helicopter unit a few kilometers away from me. The second time, the rockets also simply flew over me, and also flew further - to the Svetlovodska Hydro-electric power station. Then we were left without electricity, water and heating for two days.

An example of only one city and one region. On the last day of March 6, 2023, the Russian invaders fired 74 times on Kherson and the region. But it's not just missiles. Russians get Kherson from multiple launch rocket systems and cannon artillery. Cities that are closer to the front get more. And it is not the Ukrainian army that suffers from such shelling: civilians, women, old people and children are dying.
Kherson itself was shelled by the enemy 4 times today. 23 shells hit residential areas, private and apartment buildings. The Russians can do nothing with the Ukrainian army, and take revenge on civilians.
---