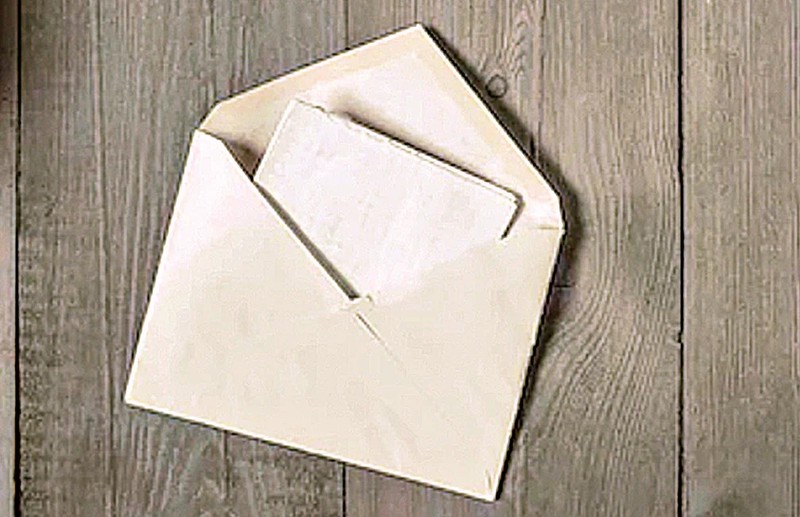 A couple were renovating their newly purchased old flat. Two letters were found while removing the mirror while doing the decoration work in the bathroom. The incident took place in Columbus, Nebraska, USA. News UPI in the United States.
According to the report, after removing the mirror attached to the wall, two letters were found in an envelope written on the same paper. The envelope was placed behind the mirror. One of the two letters was written in 1986 and the other in 1995.
About a month ago, Jodi and Kendall Loseca bought the flat. They said the letter was left to the previous occupants of the two flats. The first letter was written on June 6, 1986. The author's name is Sue Marshall. He was eight years old when he wrote the letter. The letter reads, 'I am Sue Marshall. I live here. Good luck to anyone who finds this letter. ' More than half of Marshall's letter paper was blank. The second letter is written in that part. It read, 'I received the letter while renovating the bathroom. Maybe you came to do the same thing and found this letter. ' The second author is Mike Goki. When he wrote the letter on February 24, 1995, he was 26 years old.
Loseca said it didn't take long for the two authors to find out. Because, Mike Goki and his wife Tara are friends with her husband Jodi. Sue Marshall, on the other hand, has a friendship with Tara's stepmother.
After receiving the letter, Loseka, Sue Marshall and Mike Goki met at the Nebraska home last Thursday. Sue Marshall recognized his handwriting. He thinks he wrote the letter to his parents. He said more letters were found in the house. Loseca said the letter would be left behind two mirrors when the renovations were completed.
Earlier, in October last year, Matt Streetfield, a resident of New South Wales, Australia, found a letter while renovating his house. The letter was written in 1974 by four construction workers. They bottled it and hid it in the wall. One of its authors, Ron Nidri, was later found on social media.